How to Save Money on Printing?
Sheer Print Printing Cost Analysis Program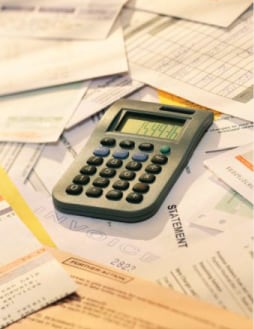 Sheer Print Solutions print cost analysis program has one objective – help you reduce printing costs by 20% or more while assuring you're utilizing the eco-friendliest print solution available.
Through web driven portals, we can often setup a system to effectively manage and re-purpose your previous communications work, which helps reduce printing costs by a) eliminating the step of recreation, and b) minimizing internal review process.  All of this is done while maintaining corporate brand guidelines!
In today's world, print providers are often limited by the capabilities of their existing, and often outdated, equipment. As a result, providers fail to give their clients the best and most innovative solutions they deserve. Furthermore, varying pricing structures between providers often means that a client is unknowingly paying more than necessary.
At Sheer Print Solutions, we provide custom solutions that are specific to each corporate client's needs, and use exclusively the most cutting-edge printing facilities that have committed to only using the latest state-of-the-art printing technology. By carefully selecting these qualified printing partners that share our commitment to excellence, clients that utilize our Print Cost Analysis Program enjoy top-quality printing at prices significantly less with Sheer Print Solutions than they were paying with other providers, without any loss of quality or timing.
Goals of the Print Cost Analysis Program
Reduce Printing Costs
Decrease print expenditures & consolidate spending
Provide comprehensive and inclusive services for print projects
Benefit from the latest, innovative print technologies
Customized Web-Portal Management System, tailored specifically to client needs
Start saving big today! Discover the secrets to slashing your printing costs by 20% and get a rush printing service today. Click here to join our Cost Analysis Program now!