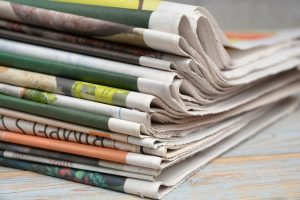 Print services are an important part of any marketing strategy or advertising campaign. While digital media services are an important a good way of reaching your audience, printed materials can reach your target audience in a more tangible and direct way.
Goals of Print Media in Advertising and Marketing
Printed pieces serve as a way to reinforce your brand image while delivering necessary information to your customer. Through the various printing methods, you will be able to reach a very specific target audience and convey the quality and professionalism of your brand.
Print Products and Services
All areas of marketing and advertising printing services should work together to get create your brand image, deliver your message, and create awareness in your prospects or customers.
Direct Mailing Services
One of the best ways to reach a targeted type of customer is through the use of direct mailing. Mailing lists can include such identifying factors as age, household size, income, location, business, and even areas of interest. Customers who receive a direct mail piece are significantly more likely to act on the offer or request immediately compared to emailed advertisements or offer.
Offset Printing
A well-printed flyer, brochure or catalog can present your product or service in a high-quality visual way that is tangible to the client. Printed marketing materials have a longer shelf-life than email and provide a better chance to showcase creativity which will attract clients to utilize your services.
Large Format Printing
Large format printing is becoming a staple at tradeshows and as point-of-sale pieces. With a variety of material and substrates available to print on, you can produce high-quality display graphics to draw consumers to booths or store sections. Additionally, branded signage is a way to advertise your company through building signage and other outdoor pieces.
Promotional Products
When developing a marketing strategy for your client often times you will need to incorporate promotional products. These products can be used by customers for sales calls or as takeaways at tradeshows, conferences, or industry events. Incorporating your logo, name, and contact information onto a promotional piece will help to keep your company in view of the customer on a repeated basis.
Whether you are planning a marketing strategy or advertising campaign for a client or for your own company, printed pieces will help to convey the brand image and information is a way that stands out and draws the customer's attention.
If you are looking for a print company that is fast, reliable and committed to quality work and customer satisfaction, contact Sheer Print Solutions now by calling 212-627-1500 for filling out the request form on this page.