Professional Printing Services in New York City
After twenty-eight years in Soho, we are passionate about being the finest, most cost-effective and timely New York print company. Up-to-date on technology, Sheer Print Solutions' printing services in New York create beautiful printed projects, with an easy and pain-free workflow system!
Our printing experience and reputation speaks for itself.
Our founder, Craig Sheer is personally invested in every project. His passion and attention to detail combined with a technical engineering background, and twenty-plus years in the printing industry, sets the tone and makes the Sheer Difference – the highest-quality New York print company available at affordable prices. Our printing staff is a veteran group that truly understands the needs of all clientele. Each member of our staff is here to make your project their most important priority.
The Sheer Guarantee
We do what our competition neglects to! Find out about The Sheer Guarantee.
Our New York Print Company Lives and Thrives on Our Customers' Satisfaction.
– Straight talk, honesty and hard work. We earn your trust on every job and will not stop working until we've met our commitment to you.
Our printing services team in New York knows how to get the job done, within budget and on time. Integrity and trustworthy are not just words at Sheer Print Solutions – they are a way of life.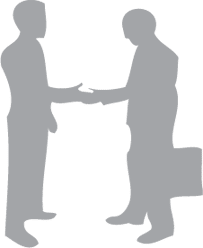 Deadlines – "When do you need your job done?" is the single most important question. Knowing how to get it done is our job.
We live printing and we mean it. No matter what, we do what it takes to get the job done on time. When other printing services in New York say "no", we say "let's make this happen, on time, together".
Shipping – Our shipping services range from a local bike messenger all the way through an established network of shipping companies with whom we've built strong, long-term relationships. And of course, we track shipments with emailed proofs of delivery to ensure your shipments are received in time.
Call Sheer Print Solutions: 212.627.1500
Founded in 1970, we got our start in the industry as a major supplier of pre-press, film, and proofing for many of the music industry's top record labels.  Through perseverance and hard work, Craig built the company to what it is today. Learn more about our history!
Showroom
Digital Printing, Offset Printing, Short or Long Run, that's what we do at Sheer Print Solutions.
Give us a call to schedule a visit to our showroom where we'll brainstorm your ideas, or we're thrilled to come to you.
Excellent service, delivering the finest quality is what makes us special.
Call Sheer Print Solutions at 212.627.1500