Web 2 Print – What is Web-to-Print and Is It For Me?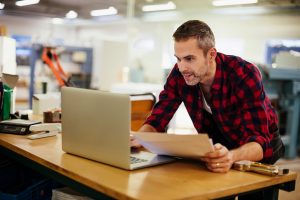 Web2print solutions have become a focus for printers who want to utilize technology to not only make their production more efficient, but also make their customer's experience easier and more accurate. To understand how web to print services can be a benefit for customers, it is important to understand exactly what is web to print technology.
What is Web to Print?
The generalized answer to describe this technology is the use of digital web services in the production of commercial printing. For customers this will take the form of an online web ordering portal, where you can choose, design, and order your printed items. This information will then flow into the printer's workflow and provides them with print-ready files going into production.
What Are the Advantages of the Web to Print System for Your Business?
There are many ways that having a web2print solutions option can benefit your company and make ordering easier and more efficient. The web-to-print system helps by,
Promoting Brand Consistency - When using web2print solutions, you will be able to have templates set to make sure that all of your printed items remain brand consistent. The templates can be made to fit your design and certain information can remain static so there is consistency from item to item.
Integrating Purchasing, Shipping, and Billing - With this web2print solutions technology, you will be able to purchase your items, designate your shipping requirements, and receive your invoice all at one time. This can save administrative costs and also prevent purchasing errors.
Allowing Approval of Proofs without Face to Face Meeting - With web2print solutions, your proofs are one click away. You will no longer have to travel to the printing company or rely on shipping to receive your proofs and send back your approval. You will be able to see your proof immediately onscreen and approve it right away where it will then be sent into production. This proofing method can save days as well as a lot of unnecessary travel.
Being Able to View a Catalog of Products at a Glance - A great benefit of the web2print solutions system is that you will be able to view a catalog of all the items that you print at a glance. This can save a great deal of time for purchasers and other administrators who normally have to look up previous orders and information from last job runs.
Providing Ordering Capabilities From Anywhere - With web to print services, you will be able to log in and order from anywhere you have a computer. If you have multiple people purchasing they will be able to order remotely and there are administrator approval functions as well to control outside purchasing.
Reduction of Overall Administrative and Inventory Costs - With order on demand ability and shorter lead times, due to the reduction of prepress times, you will be able to maintain less of an inventory. You will also see a reduction in overall administrative costs as you will eliminate the multiple steps that normally go into a print order process. You will also have greater controls over ordering as you will be able to designate who can order and approve or view their transactions at any time.
What Are Some Cases of Web2Print Use?
Multi-location Representatives
Web2print solutions can be a great resource for companies that maintain multiple locations and have a range of representatives out in the field. For example, your company sales representatives could place an order for their business cards online, view a proof to see what will print and approve it in a matter of minutes. Also, with the option of multiple shipping locations, they will be able to have the item ship direct to them.
Your designated administrator can approve the order from their workstation (if this is a feature you decide to utilize), and will be able to receive the invoice and designate it to the appropriate budget.
In addition, the templated cards will ensure that all of your representatives have the same business card standards which will create a more consistent brand image.
Large Companies with Multiple Departments
Larger companies with multiple departments, such as accounting, marketing, and purchasing, can benefit from web to print services as they can serve as hubs for all the print ordering done in the company.
You will be able to set up groups, such as those who can order and those who can approve. A larger company's purchasing department would be able to place the order, have the marketing department approve or upload additional files if necessary, and have the accounting department match up the purchase order with the incoming invoice.
Having everything in one location also makes reordering as simple as logging on.
Are you interested in learning more about how web to print services can help your company save money and run more efficiently? Contact Craig Sheer at Sheer Print Solutions today. Call 212-627-1500 now.
About The Author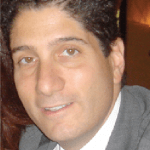 Craig Sheer is the owner of Sheer Print Solutions, located in New York City & Portchester, NY. We are the proven leader for affordable, high-quality Digital and Offset, and Large Format Printing in NYC. Sheer Printing Solutions is your single source for solutions to all your printing, binding, warehousing and fulfillment needs.