Efficient Offset Printers in NYC
Also known as offset lithography, offset printing in NYC, is the traditional and most common process used to create printed matter.
Common applications include:
Magazines

Brochures

Stationery

Sell sheets

Journals

Books
Top Choice for Offset Printing Services in NYC
At our offset printing facility in NYC, we use a computer-to-plate system as opposed to the older computer-to-film workflows, which further increases our quality and saves you money.

Offset printing occurs when the inked image is transferred (or "offset") from a plate to a rubber blanket, and then onto the printing surface. There are tons of advantages with our offset commercial printing services compared to other printing methods, including:
Produces sharp and clean type, images, and color

Consistent high image quality

Quick and easy creation of print plates

PRICE: most cost-effective method for high-quality prints in commercial quantities
Pros of Offset Printing
Allows precise and accurate color reproduction

Large quantities can be printed cost-effectively

Greater options for paper at varying weights, textures, and finishes

Widest range of color, including Pantone® and metallics

Modern offset machines use computer-to-plate technologies, saving money and improving quality
Cons of Offset Printing
Requires more steps through production, making the process more time-consuming

Unit cost of printing lower quantities can be expensive

You cannot print just one copy when using offset printing; not economical and too time-consuming

Requires attention to ensure high-quality results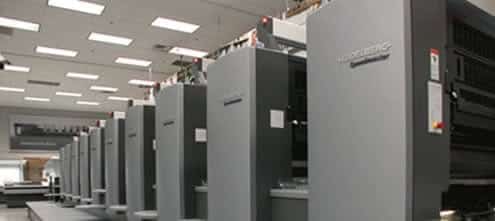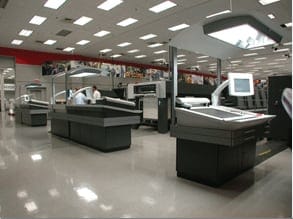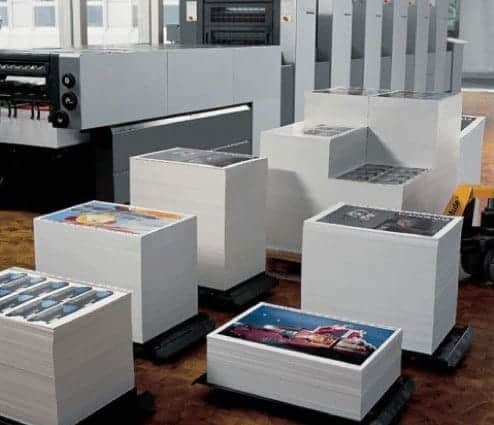 Get A Quote Today
At Sheer Print Solutions, we have over three decades of experience in the New York offset printing industry, as well as all other printing modalities. From magazine printing in NYC to stationery and brochure printing, NYC competitors can't match our speed, quality, and customer satisfaction.  Call us — 212.627.1500

We think you'll be impressed with our New York offset printing team.