High-Quality Offset Printing in NYC
When you need the very best in print services, it's wise to select offset printing experts in New York City. At Sheer Print Solutions, we utilize a technologically enhanced version of the world's most common, traditional print process to create eye-catching materials.
Common applications include:
Magazines

Brochures

Stationery

Sell sheets

Journals

Books
We're also well-equipped to handle a wide variety of other offset printing needs at our NYC facility. Contact us with your idea, and we'll quickly create a personalized quote for your project!
Your Top Choice for Offset Printing Services in NYC
We believe in staying on top of the latest advances in offset printing. Our New York City facility uses a computer-to-plate system, which provides a major upgrade from the standard computer-to-film workflows. As a result, the quality of your project will be enhanced at a fraction of the typical price for offset printing in NYC.
What is the Offset Printing Process?
Offset printing has been one of the business world's most efficient printing methods since 1875. As of the 1950s, this process has been the number one choice for companies needing to print multiple high-quality copies of their most vital sales brochures and other materials.
Our skilled NYC offset printing technicians take many steps to ensure you receive results you'll be proud of. The process begins by transferring (or offsetting) an inked image from a plate to a rubber blanket. Next, this offset is placed onto the printing surface for mass reproduction. You'll benefit from numerous advantages associated with offset commercial printing services such as:
Type, images, and colors that are always sharp and clean

Consistently high image quality

Quick and easy creation of print plates

The most cost-effective method for getting high-quality prints in commercial quantities
Pros of Offset Printing
Each reproduction pops with accurate and precise colors

Large quantities can be printed much more cost-efficiently than other printing options

Far greater paper options are available such as varying finishes, textures, and weights

Offers the industry's widest range of colors, including metallics and Pantone®

Our NYC company's modern offset printing machines improve quality and save money with computer-to-plate technologies
Cons of Offset Printing
Achieving such a high print quality requires more production steps, thereby making the process more time-consuming

Small print runs can be more expensive due to the unit cost of creating beautifully rendered reproductions

Offset printing isn't feasible for making a single copy; the process is too time-consuming to be economical

Attention to detail is required to ensure high-quality results; our NYC offset printing team is pleased to provide excellent attention to detail for your project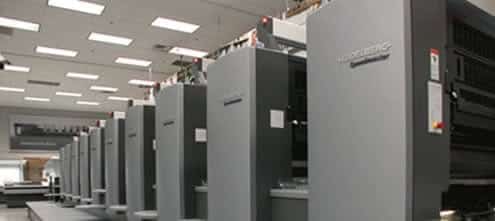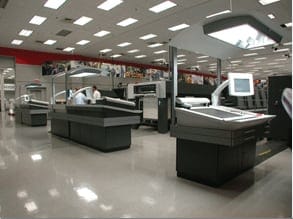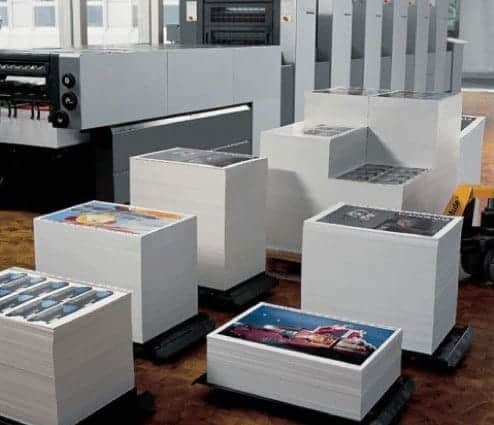 Get a Quote Today for Your Printing Needs
Sheer Print Solutions has more than three decades of experience in the New York offset printing industry, along with all other printing modalities. From brochures for small NYC businesses to magazine printing for major companies, competitors can't match our quality, speed, and commitment to customer satisfaction.
Call us at 212.627.1500 to find out why so many clients return again and again to our New York offset printing team's business solutions.
Additional Resources for Offset Printing
---