Proofing Services in New York City
As the best printers in New York City, our print technicians live and breathe by the proof.
Printing proofs is one of the most important steps for producing the best possible product for all your printing needs. It sets the stage for production, and with the right proof you're assured to get the right print.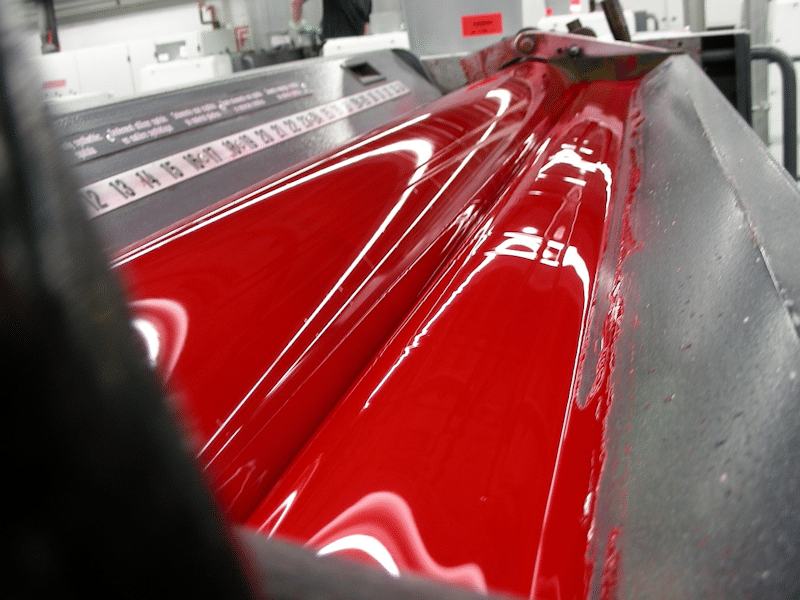 Our Print Proofing Process
What Is a Proof?
The proof is a representative piece of media which dictates what the final product in your printing job will look like.
Proofing is vital to creating high-quality prints because it essentially tells us exactly how you want the finished product to appear. We run through an exhaustive proofing process so we can guarantee the job is done right, every time, the first time.
Step One: Receiving the File
The first step in our multi-step proofing process is receiving your file.
Our print technicians upload the original file into our design computers utilizing the most up-to-date technology available. We make all the necessary conversions from your original file to work perfectly with the programs we use, and begin making adjustments from there.
Step Two: Designing the Proof
After we've received your file, we collect all necessary information to make it truly pop.
With equal parts customer input and decades of print and design experience, we begin formulating the finalized proof to match your exact specifications.
Step Three: Customer Approval
After designing the initial proof, we run a test print to make absolutely certain our design meets and exceeds all of your needs.
When needed, our technicians will put their design skills to the test to make any suggested improvements to your file, all of which are cleared by the client.
Step Four: Reproofing
Once we've developed the first proof, we show you exactly how it will be printed. After a comprehensive consultation, we take all necessary input and incorporate it into a final proof.
We will only move on to the next step once you've signed off on the final proof. We will go through as many reproofing steps as needed to be certain beyond a shadow of a doubt that you will receive exactly what you need.
Step Five: Printing
You've received the final proof, and given us the green light to go ahead and start printing.
Based on the exact specifications set forth by the final proof, we go on to produce your print job using this approved design as our guide.
The Importance of the Proofing Process
Can you tell that we take proofing seriously?
Our multi-step proofing process makes several things possible.
The process allows us to create exactly what you need, the first time, every time. It also gives us the ability to quote you a proper turnaround time, based on whether your job requires additional proofing and reproofing.
The final proof gives our technicians exactly what they need to produce your print job as fast as possible because – just like you – Sheer runs on the New York Minute.
The Equipment We Use
In order to produce a reliable and consistent proof, we generate our proofs with the very printers your job will be printed on. This allows us to show you exactly how the final product will show up, with the proof embodying the full detail of your desired print product.
For instance, if your job requires large-format printing, we'll make the proof using our 60" HP Designjet Large-Format Printer. Doing this ensures that not only the design is proofed, but the actual printing quality is also approved by you.
Contact Sheer Print Solutions for the Best Print Proofing Services and also a Rush Printing Services.
Call our print shop in New York at 212.627.1500 for the best print proofing services in Manhattan, NYC.