What Is On-Demand Printing And What Are The Advantages Of On-Demand Printing?

Print On-Demand (or POD) is commercial-quality printing with fast turnaround times, sometimes within as little as a few hours or less. Typically these are short print runs in low quantities (sometimes less than one hundred to a few hundred copies). On-demand printing is made possible by modern advanced digital printing technologies.
Print on-demand (POD) allows businesses to order print materials on an as-needed basis in a piecemeal fashion. This could include any type of sales collateral such as brochures, postcards, mailings, posters, flyers, booklets, promotional items and the like.
POD printing is also well suited to industries where the printed content changes frequently or at least regularly. For example, in the restaurant business menus change seasonally, sometimes monthly and in cases where specials are printed, daily. Another example might be a sales team attending conferences and tradeshows where collateral could be customized to each location.
Print on-demand (POD) is also well suited for companies with satellite locations or remote offices, stores or branches where print materials may have to contain location-specific content. In addition to printing, the print vendor can often handle the shipping (overnight, if need be) saving the customer trouble, time and money in the process.
The Advantages of POD Printing
There are numerous advantages to considering POD printing services for your business:
Fast Turnaround, High Quality: By printing only what you need on-demand printing affords fast turnaround times and with modern digital technology the print quality is high enough to satisfy the most discerning print buyer.
Reduce Overprinting: Digital print technology enables the fundamental advantage of on-demand printing methods: small quantities can be produced quickly and cost-effectively as needed. This results in less paper being wasted.
Reduce Shipping Costs: POD printing not only means you're printing only as much as you need but also that you ship only as much as you print. The reduction in bulk accounts for lower shipping costs. In addition, commercial print facilities have the capacity to ship directly to where the materials are needed including multiple locations in cases where a business has remote branches, offices or other facilities.
Reduced or Elimination of Warehousing / Storage: By printing only what you need when you need it warehousing and storage costs are reduced and sometimes eliminated altogether.
Improved Customer Communications: By printing smaller quantities but more frequent runs the opportunity to update collateral arises with every print run assuring that materials are up to date. In addition with digital automation customization using variable data printing techniques and PURL (personal url) based mailings.
In the fast-paced world of modern business on-demand printing techniques can save your business time and money while more effectively communicating to customers as well as within your organization.
Call Sheer Print Solutions at 212.627.1500 today to speak with a print expert to discuss how on-demand print services might benefit your business saving you time and money in the process.
About The Author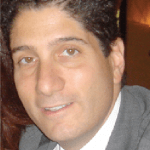 Craig Sheer is the owner of Sheer Print Solutions, located in New York City & Portchester, NY. We are the proven leader for affordable, high-quality Digital and Offset, and Large Format Printing in NYC. Sheer Printing Solutions is your single source for solutions to all your printing, binding, warehousing and fulfillment needs.