Offset Printing vs Digital Printing: When to Use – the Pros & Cons
When it comes to deciding on which commercial printing process to use, most designers are torn between using digital or offset printing. While every design project is unique, it is paramount to understand the difference between offset printing and digital printing as well as the pros and cons, to make an educated decision.
Here is an in-depth look at the offset printing vs digital printing pros and cons.
Offset Printing  

Offset or conventional printing is the oldest printing method and has been around for more than a century. Robert Barclay first employed it in 1875 when he patented the first rotary offset lithographic printing press.
It involves a mechanical process by which the design image is initially burnt onto an aluminum plate and then transferred onto a
rubber "blanket" and finally onto the printing surface. When used together with the lithographic process that involves the repulsion of oil and water, the offset method employs a planographic image carrier on which the ima
ge to be printed gets ink from rollers while the non-printing area draws a fil
m of water, keeping the non-printing areas ink-free.
This method of printing is commonly used in high volume commercial printing such as printing newspapers, magazines, and books because it provides accurate color control, variation, crisp, and professional looking printing.
Pros
Large quantities can be printed cost-effectively.
A wide range of paper types with custom finishes can be utilized.
A wide range of color including Pantones and metallic can be reproduced.
Allows precise and accurate color reproduction.
Most up-to-date offset presses use computer-to-plate as opposed the old computer-to-film system.
Cons
The per-unit cost of printing low quantities can be expensive.
More production steps are required making the process more time consuming.
You cannot print just one copy when using offset printing because it's time consuming and not economical.
Attention is required to ensure high-quality results
Digital Printing

One difference between offset printing and digital printing is the latter does not use plates and ink rollers but instead uses options such as toner in laser printers or liquid ink in larger printers. This method of printing shines when low volume printing is required such as making brochures, greeting cards, and fliers. Digital printing also allows designers to utilize variable data.
This implies that each piece you print can have a unique code, name, image, or address printed on it. While offset cannot accommodate this need, digital printing is a great way to go for businesses that have to personalize their prints.
Pros
Set up costs are less for short runs.
Shorter turnaround times.
Variable data capability.
It allows accuracy in proofing.
Cons
Most digital printing presses can only accommodate press sheets of 18"x12".
Digital presses cannot print Pantone colors.
Compared to offset printing, digital print quality is generally lower, albeit often indistinguishable to the untrained eye.
When To Use and Why
If you are not satisfied yet with the difference between offset printing and digital printing, here are some important considerations that will help you decide on which print method you should employ.
Quantity
Offset printing has a front-end cost load for plates and set up. This means that during short runs, you may incur high unit costs. However, as the quantity goes up, the cost goes down with offset printing. On the other hand, very low quantities (less than 1000) can be more economical with digital printing.
Printing Medium
Over the last few years, the variety of paper stocks available for digital printing has improved greatly. However, if you are looking to print on an unusual printing surface and looking for a special texture, offset printing method continues to offer the most flexibility. Also, with offset, you are not as limited in the size of your piece unlike in digital printing where you can only accommodate a 12"x18" paper size.
Turnaround Times
Since the set up is minimal and less time is required for ink drying, folding and trimming, digital printing offers fast turnaround times compared to the offset method.
Colors
If your design project requires only one or two in colors or black only, offset printing may be your best option because digital printing usually runs all the four process colors, that is Cyan, Magenta, Yellow, and Black (CMYK). However, it is vital to note that if you are reproducing in the four-color options, digital printing may be more economical especially with low volume jobs.
Proofing
With digital printing, you get to see proofs that are more accurate since what you see is the actual sample of the printed piece. Accurate proofing can be costly with offset printing.
Customization
If you are planning of personalizing your design project, digital printing is your best bet. With variable data printing, you can individualize your texts and images from impression to impression
The decision on which printing process is best is dependent on the above factors.
Whether digital or offset your print job is in good hands with Sheer Print Solutions. Call of contact us now to discuss the best option for your project for best results.
About The Author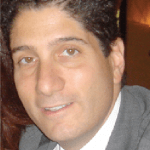 Craig Sheer is the owner of Sheer Print Solutions, located in New York City & Portchester, NY. We are the proven leader for affordable, high-quality Digital and Offset, and Large Format Printing in NYC. Sheer Printing Solutions is your single source for solutions to all your printing, binding, warehousing and fulfillment needs.