Benefits of Using Professional Digital Printing Services
Businesses in NYC need high-quality printing services for many reasons. A business uses printed materials to help create a professional image and to enhance its marketing materials. The quality of printed media has a significant impact on a brand's image and can influence the effectiveness of marketing materials. It is essential that NYC businesses have access to high-quality printing options to protect their image, connect with high-end clients, and establish themselves as knowledgeable, trustworthy professionals in their respective fields. Today, digital printing in NYC provides businesses with the high-quality, fast-paced professional solutions they need.
As with many aspects of the business world, technological advancements are bringing rapid changes. Printing is one area that has been undergoing massive changes to the traditional processes. Today, there is no waiting for hours or days to see your final printed documents. Thanks to digital printing services that use the latest technology like inkjet and laser printable, you can get high-quality, stunning results in less time.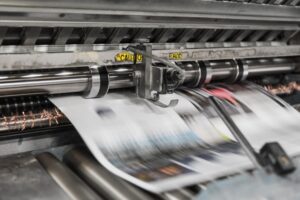 Fast Turnaround Time
Traditional printing requires many steps to complete the printing process. Digital printing streamlines the process. This reduces turnaround time and shortens the overall production time, so your materials get in front of your customers and potential clients faster. By using digital images, there isn't a need to transfer any images to another medium before the project goes to print. Since the process is so fast, if you need to make small changes, it's easier to accomplish without delaying the printing process. With faster turnaround times, businesses can expect faster delivery, including same-day or next-day delivery options.
Cost-Effective for Small Runs
In general, digital printing has a lower per-unit cost than offset printing, especially for small runs. One reason for the reduced cost is that the digital printing press has very little initial set-up costs for a production run. Unlike offset printing, digital presses do not use printing plates. The expenses for plate creation are eliminated when printing digitally. The digital press takes very little time to get ready for the printing process, which makes it more cost-effective for smaller runs. Small runs are a cost-effective option with no minimum quantity requirements, plus the additional benefit of being able to print on demand. You can get what you need without having the extra expense of ordering larger quantities.
High-Quality Prints
A digital press uses high-quality toners and liquid ink. The process and materials used produce sharper, better quality images and better designs. The quality of printed materials far surpasses the quality possible using traditional print processes. Additionally, it's easier to obtain color accuracy, reducing the time it takes to color match. Digital data makes it easier and faster to match colors based on an original design. This means you get higher quality printed materials and a much faster turnaround.
Customization Options
Digital printing services are fully customizable to fit your specific needs perfectly. You have the option of changing sizes, colors, or shapes,, adding a logo, or adding another design element. Unlike offset printing, it allows room for brand personalization, including variable data printing, personalized messages, and using different paper types and finishes. You have full control of using images, layouts, call-to-actions, and text that meet the needs of your campaign, whether your goal is acquisitions, marketing, or acknowledgment. Customization possibilities are beneficial for helping set your business apart from the stiffest competition. Personalization of printed materials helps you make your customers feel appreciated and respected, which leads to increased sales, improved brand recognition, and successful business.
Eco-Friendly Printing
Offset printing requires the use of chemicals and produces a lot of waste. Since digital printing options use advanced technologies, it offers a more sustainable option. It uses less energy and produces less waste so that is leaves a much smaller carbon footprint. Printing companies in NYC  use a simplified process that produces no mess, is simpler to manage, and doesn't involve the use of harmful chemicals that can affect the environment negatively. The use of eco-friendly inks and energy-efficient printing equipment, along with reduced paper waste, makes digital printing the choice of environmentally conscious businesses of all sizes.
Conclusion
Overall, digital printing is a game-changer that is dramatically reshaping how NYC businesses approach print-related projects. It's clear that digital options will continue to evolve as technology makes advancements. Digital printing has made a significant impact on the printing industry as a whole. It has revolutionized how documents, images, and other materials are printed. If you are looking to get your business noticed, digital printing is the way to go. There are numerous benefits to using professional digital printing services. When you can get high-quality prints, save money, and get them fast while protecting the environment, it just makes sense to choose digital printing options over traditional offset every time.
About The Author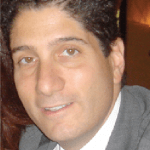 Craig Sheer is the owner of Sheer Print Solutions, located in New York City & Portchester, NY. We are the proven leader for affordable, high-quality Digital and Offset, and Large Format Printing in NYC. Sheer Printing Solutions is your single source for solutions to all your printing, binding, warehousing and fulfillment needs.