How Do I Find the Best Printer in NYC?
Finding the best printing services in New York can be overwhelming with the number of qualified commercial printers in NYC.
With all the print terminology - digital printing, digital offset printing, variable printing, short run, long run offset, large format, pre-press, finishing, etc. how does one face choosing a great printer out of all the print listings and printer resources available? There must be thousands of print shops in Manhattan alone!
Stop for a moment and think. What are the most important qualities to look for when choosing a print vendor?
Customer Support: Choose a vendor who is willing to talk with you and answer all your questions until you are completely comfortable with the process.
Knowledge and Experience: Nothing makes up for years of experience in the industry. Yes, print technology has changed over the years the key to satisfied customers is knowing how to deliver and exceed their expectations.
Options: Does your printer have the resources and depth of knowledge and experience to solve difficult print problems? Does the print vendor have the creativity and know-how to deliver solutions? And if Plan A is not acceptable, is there a Plan B?
Reliability: You're only as good as your last print job and if print customers can't rely on you they won't come back.
Quality: When those boxes of brochures, booklets or catalogs arrive, does it meet your expectations? Are the colors vibrant and spot-on? The folds perfect? The bindings clean?
Affordability: Price is where most people start and yes, it's important but ask yourself, is it more important than all the other key attributes of an excellent printer? Cheap might seem like a bargain but all too many times you get what you pay for. Seek a printer that is affordable, being fully aware that you're not just paying for the final product but all the support, knowledge, experience and dedication that go into your job.
How do you find the best printer in NYC? Start with Sheer Print Solutions. Call us at 212-627-1500 and talk to us. We think you'll find we stand out amongst our competition.
About The Author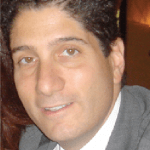 Craig Sheer is the owner of Sheer Print Solutions, located in New York City & Portchester, NY. We are the proven leader for affordable, high-quality Digital and Offset, and Large Format Printing in NYC. Sheer Printing Solutions is your single source for solutions to all your printing, binding, warehousing and fulfillment needs.