Five Advantages of Digital Printing
Businesses are ever-evolving, striving to stay up-to-date with the latest trends, emerging technologies, and changing customer preferences. In order to remain successful and stay on top of industry and customer demands, you need a reliable, affordable and quick printer that can keep up with your timeline. That's where digital printing comes in!
Digital printing is often referred to as "direct to press" because your proof comes directly off the press, accomplishing your short-run prints. No matter the quantity, digital printing offers a high-quality solution.
The 5 Advantages of Digital Printing
1. Faster turnaround rates
With no plates or make-readies, your production time is reduced. By eliminating the need for these costly preparations, your prints can be readily available faster than they would with traditional printing methods.
2. Easy customization with design
Digital printing proves flexible and valuable with no set-in-stone plates and designs. Digital items are easy to revise and change between batches without too much hassle.
3. Higher quality results
With digital printing, it's easy to make little changes to achieve the final results you envisioned for your printing project. The pristine resolution and clarity of your images will provide a professional and accurate representation of your brand.
4. Exceptional color accuracy
Unlike other printing solutions, the digital printing method can guarantee 95 percent color accuracy. We have the ability to check and re-check the different shades in your design to create exactly your document full of colors.
5. Consistency is key when it comes to printing
Once you have approved your PDF proof, the file goes directly into the printing stage, effectively creating your printing project. This file can then be saved for future use, with or without edits, and the design will be consistent with past projects.
Contact Sheer Print Solutions for all Your Digital Printing Jobs
For all your printing needs, call on the experts at Sheer Print Solutions. With our years of experience providing various printing solutions for our clients in New York, we are ready to take on your next digital printing project. Give us a call at 212-627-1500 or request a quote today!
About The Author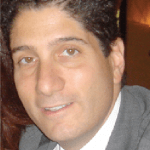 Craig Sheer is the owner of Sheer Print Solutions, located in New York City & Portchester, NY. We are the proven leader for affordable, high-quality Digital and Offset, and Large Format Printing in NYC. Sheer Printing Solutions is your single source for solutions to all your printing, binding, warehousing and fulfillment needs.