How to Find the Best Commercial Printing Services in New York?
Be Selective!
You have high criteria for selecting business partners; your commercial printer is no exception!
In today's ever-changing digital and economic climates, how do you assure yourself that you've found the best commercial printer in New York? How do you evaluate a relationship for commercial printing services in NYC? It's more than just quality!
Endurance & Scale of the Printing Business
How long have they had commercial printing services? This is typically a good indicator of how good the company is, in terms of customer service and quality. Volume and scale of a commercial printer are also an important factor. Commercial printing services operating at higher capacity can negotiate lower prices for their customers, and have more experience with logistics and distribution of bulk printed materials, such as process requirements for warehouse receiving and inventory management tools (HFC, barcodes, etc.).
Tech Savviness or the Printing Staff and the Printing Equipment
Newer and well-maintained machines print better, period. Variable data is a must for direct mail campaigns. File sharing is essential for designers and printers: DropBox, WeTransfer, FTP Site Upload capabilities, Google Drive are all key tools for business. Keeping Adobe Creative Suite up-to-date is important. Marketing professionals need a commercial printer who can keep up -- does yours?
Flexibility & Capability
How resilient is your commercial printer in New York? With technology quickly advancing, can they keep up? Your commercial printer needs to be able to handle whatever you throw their way! Juggling the setup of 764 personalized mailer cards from 8 different mail lists, while running color corrections on your large format vinyl banners, at the same time preparing distribution of your run of 100,000 marketing pamphlets to global markets -- your commercial printer works to alleviate your stress, and not add to it! You should never question if you're 'throwing too much' their way.
Continuity
How capable is your printer at each step involved in commercial printing? What is your printer's speed to market? It's a measure of understanding of the entire process, and continuity is an essential skill of a good commercial printer in New York.
Contact Sheer Print Solutions, The Best Commercial Printer of New York City
Call us today: 212.627.1500
About The Author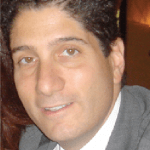 Craig Sheer is the owner of Sheer Print Solutions, located in New York City & Portchester, NY. We are the proven leader for affordable, high-quality Digital and Offset, and Large Format Printing in NYC. Sheer Printing Solutions is your single source for solutions to all your printing, binding, warehousing and fulfillment needs.