Label Printing – Attract Attention While Building Brand Awareness & Loyalty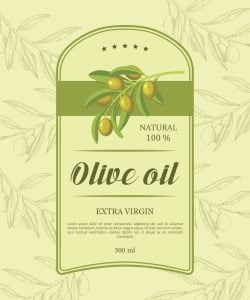 Product label printing is a business necessity as both a vehicle of identification and a way to convey information. It is also a critical part of your company's marketing strategy. Many companies overlook the value of labels in building and nurturing brand awareness.
When determining which label products your business requires, it is important to determine how labels will be used for and the types of material to which they will be applied.
Types of Labels
There are four basic types of label uses:
Brand Label: A brand label is used on the packaging of your product and is used as to convey visually the identity of your company – who you are and what you stand for. This could be clothing labels, wine labels, cosmetics labels, etc.
Grade Label: Grade labels show the quality (grade) of products using words, letters, or icons. This might constitute food labels, component labels, raw of bulk materials labels, etc.
Descriptive Label: A descriptive label provides information about the features or benefits of a product. It helps describe the differentiating qualities between one product and another. Ingredient labels, packing labels and packaging labels are a few examples.
Informative Label: An informative label provides information about a product. This could include methods of usage, security information, legal or governmentally mandated information, or assembly instructions. Address labels, expiration labels, shipping labels are all examples.
Label Features:
Choosing label stocks and adhesives to produce your custom printed labels involve a number of feature considerations which might include:
Weatherproof Labels
Removable Labels
Semi-Permanent Labels
Permanent Labels
UV Resistant Labels
Chemical Resistant Labels
Water Resistant Labels
Common Uses of Printed Labels
Labels can be utilized for multiple functions in and out of your office. In the company, they are often used to organize and properly label inventory. Outside of the workplace, labels are often used to identify products or convey information. In a retail situation labels can make the difference between your product flying off the shelves or languishing. Some of the most common uses of printed labels include:
Box Labels
Shipping Labels
Product Labels
Inventory Labels
Ingredient Labels
Food Labels
Ways Product Label Printing Can Help Your Company
While some label types such as inventory labels serve to provide organization and function in your place of business, labels that end up in front of the customer can serve as an important part of your company's marketing strategy. Product label printing helps to:
Create Brand Awareness
Your logo and branded message are an important part of your marketing and should be present in every facet of your business. If an item from your company is destined to end up in front of a customer, it's important that your brand is well represented. An excellent way to get your brand in front of your customers on a repeated basis is through product label printing. You can include your logo on your shipping labels and product labels to help promote your brand and keep your name fresh in customers' minds.
Serves as Advertising
Product label printing is a great way to turn an item that is often considered a necessity into an additional tool for advertising. Consider the label as pulling a double duty in both identification and advertising. We've all seen labels that decry "New and Improved" or "30% more cleaning power" or "Doctor Recommended". For this reason, it is important that your labels are thoughtfully designed and professionally printed.
Provide Valuable Information
One of the primary purposes of product label printing is to provide information that is needed by the customer. This can include ingredients in the product, item numbers, descriptions to identify the products, the amount of nutrition in the product, or the quantity or value of material inside.
Make Products Look More Attractive
Bottles, boxes, and containers on their own are particularly bland and underwhelming. Product label printing can transform the look of the product and make it more attractive to customers or potential buyers. Think of walking into any department or grocery store. How much of your decisions are based on how a product looks – especially when it comes to impulse buys. This is why design is important when creating labels as it will need to stand out and grab attention especially when it is displayed among competing items.
Promote Brand Loyalty
A unique design and an eye-catching label will help customers to remember your company and be able to identify your brand simply from the logo. Once this association is in their mind, they will continue to come back to the recognizable and trusted brand that has caught their attention. For this reason, it is important that your labels and other marketing pieces all utilize the same logo and branding message to reinforce the brand in the customer's mind.
If you want to learn more about how custom printed labels can help promote loyalty and awareness for your brand or need a label quote, contact the reliable, experienced professionals at Sheer Print Solutions at 212-627-1500 or fill out the quote request form on this page.
About The Author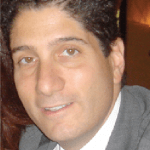 Craig Sheer is the owner of Sheer Print Solutions, located in New York City & Portchester, NY. We are the proven leader for affordable, high-quality Digital and Offset, and Large Format Printing in NYC. Sheer Printing Solutions is your single source for solutions to all your printing, binding, warehousing and fulfillment needs.