Metal Business Card Printing
Imagine for a second the type of business card you usually get. It contains all the pertinent info, but it also gets beaten up very easily. Before you know it, the card will become torn or crinkled, and it won't slip easily into your rolodex. Unfortunately, this process has happened again and again for years, and it has left you with no other choice than to throw away the damaged cards.
What if there was another way? A way to ensure that your business cards can never tear, bend, rip, crinkle, etc.? Well, there is! Welcome to the world of metal business card printing.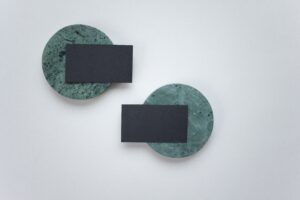 Stand Out from the Competition with Sleek Metal Business Cards
If we were to go to a conference today, we'd certainly collect a lot of business cards. Many of them would end up in odd places, including in a pocket or at the bottom of our bag. After the conference, we'd inevitably find out that some of the cards were not able to withstand the minimal abuse we put them through.
One of the cards still looks fantastic, though. The reason? Whoever it came from was savvy enough to choose metallic print business cards. This one tiny difference can make their particular business card stand out, even when there are hundreds of other similar cards to choose from.
Put simply, choosing to make your business cards out of metal is one of the best ways to instantly gain an advantage in your marketplace. After all, at the end of the day, the business cards that survive the conference and trip home are the ones that may end up actually being used.
Why choose metal business cards?
There are a number of reasons you should make the switch from paper business cards to metal ones. Among them are:
Metal is resilient.
Metal is high class.
Metal is customizable.
Metal makes an instant impression.
Consider for a second how you would react to receiving a metal business card. It definitely shows that the person who gave it to you really cares about making a solid impression. The resilient nature of the card also indicates that the person believes their information is important and shouldn't be easily lost. This type of confidence is always a good thing, and it'll make the giver of the card stand out in your mind.
Design tips for metal business cards
When you hand out metal business cards, you're making a bold statement. Why not take this even further? Some well-loved design elements should be incorporated into your cards such as vector artwork or even standalone artwork.
Another thing you should consider is taking advantage of the metallic format by steering into their natural minimalist tendencies. Although you could put all the information in the world on your cards, it's usually going to work better if you put only the most pertinent info. Combine this with a cool-looking logo or some other artwork, and you've got a win!
Types of metal business cards
There are several different options to choose from, even under the heading of metal business cards. For instance:
Stainless steel
White metal
Black metal
Designer business cards
Brass finish metal cards
Rose gold or gold business cards
Copper finish
Carbon fiber
Each card type has things that will stand out, although what will truly catch someone's eye is the unique feel of a metal business card. They are heavier, of course, which will turn into "they feel worth more." And if you know anything about psychology, then you know that giving the impression that your cards cost more will make people more likely to call you.
Customization options for metal business cards
Aside from the many different types of metal that can be used for metallic ink printing, there are also several customizations you can use. These include:
Thickness
Custom laser cut
Surface finish
Laser engraving
Engraved data
QR code
Barcoding
As you can see, once you combine the various metals with the wide array of customization options, you can design a truly unique business card.
Cost of metal business card printing
Prices can vary greatly, depending on what type of customizations you choose. However, to give you a general idea of what to expect, most metal business cards start off around $110 for 50-60 cards. As you move your way up the scale, you can expect discounts for higher quantities.
For example, if you pay $110 for 55 cards, you can expect to pay around $200 for 110 cards. If you want to receive a bigger discount, you'll most likely need to order 275 cards or more. Please keep in mind that these are merely sample numbers. Real-life numbers may vary.
Tips for maintaining metal business cards
Metallic foil business card printing already elevates your cards, and it makes them highly durable. There are a few tips that can make your cards retain their 'hot off the presses' look, however.
Use anti-fingerprint coating.
Carefully choose your ink selection.
Don't use a spot varnish on the back of your cards.
Also, don't be afraid to stick out even more by using non-standard metal card finishes. You can, of course, choose to maintain your business cards in a small metal wallet that's made for exactly that purpose, too. On the plus side, even if you forget your metal wallet, you'll find that printing metallic ink on your cards will make them much harder to destroy.
Choose metal business cards
No matter what industry you work in, you can ensure that people remember you by choosing metal business cards. In fact, these cards have such a different look and feel to them, that you can almost be guaranteed that they won't merely sit in someone's rolodex. Instead, they're going to show your card off to others, which will only serve to increase the card's reach!
Are you ready to upgrade to metal business cards? Contact Sheer Print Solutions in New York City, where we're not just fast – we're New York City fast! Ask for your free quote today and start making everyone do a double take when you hand them your card.
About The Author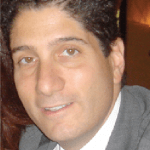 Craig Sheer is the owner of Sheer Print Solutions, located in New York City & Portchester, NY. We are the proven leader for affordable, high-quality Digital and Offset, and Large Format Printing in NYC. Sheer Printing Solutions is your single source for solutions to all your printing, binding, warehousing and fulfillment needs.