6 Things to Keep in Mind For Commercial Printing Jobs
Tips For Printing Brochures, Magazines, Catalogs and Books
Whether it's a brochure, direct mail piece, book, or catalog, at some point you will need to seek out commercial printing services to meet your company's marketing needs. Being prepared and knowing some printing requirements will help save you time and money. Listed below are 6 things to keep in mind when preparing commercial printing jobs.
Know the Differences Between Commercial Printing Products
Different types of commercial printing products require different finishing and bindery functions. Because of this, the layout of files will be different depending on your final product.
Brochures - When printing a brochure you will need to layout the piece so the panels back up appropriately and the final piece will end up head to head to facilitate proper reading.
Magazines - Magazines are most often saddle bound, so they will need to be laid out in 4 page spreads. It is important to make sure to account for the crease on any pictures or graphics that cover both pages.
Catalogs - Catalogs usually are bound with a perfect bind glue method and are typically finished as collated cut sheets. You will need to make sure that the text and graphics do not get too close to the edge as you will lose some space during binding.
Books - If you are printing a hardcover or large paperback book, these will be printed in signature form. It is important to verify the correct pagination so that the pages come out in order. Your commercial printing company will be able to advise you of the appropriate layout needed to fit the paper size.
Have Your Commercial Printing Products in the Proper Color Format
In offset printing, the ink is put on in 4-color process which is Cyan, Magenta, Yellow, and Black, often referred to as CMYK. This type of process results in the most vibrant and detailed images on your commercial printing products. Most photos and images and broken down into Red, Green, Blue, or (RGB). Therefore you will want to make sure that your files are converted to CMYK print ready files to avoid additional prepress costs or delays.
Know Your Project Specs
When getting a print estimate and preparing your commercial printing job, you will need to make sure to give your printer all relevant specs. To provide the proper specifications to each department, you will need to address the following concerns.
Prepress – You will need to provide any necessary fonts used with your job file.
Press – You will need to identify any spot colors, varnishes, or coatings. You will also have to identify the weight and type of paper your project will use.
Bindery – You will need to discuss how you would like your commercial printing products finished, including folding, scoring, stitching, die cutting, stamping or embossing. If your design is complicated, a mockup may be the best option.
Be Sure to Account for Trim and Bleed in Your Design
You will need to account for any bleed and trim on your project. If your file does not bleed properly, or there is no room allowed on the piece for trimming, bleeding, or press gripper, you may end up with having to have the piece undersized, or could end up with an unflattering fold.
Communicate the Final Use of Your Print Project
It is important to discuss with your printer the final end of your print piece. If the piece is going out for mailing after completion, there are many regulations that have to be followed to not only save you on postage, but also to make sure the piece is mailable.
Additionally if your piece is going out for finishing or processing, you may need to have a higher quantity for additional make ready.
You Will Need to Review Your Proof Thoroughly
All commercial printing companies should provide you with a proof before printing. It is important to check your proof as closely as possible as this signed proof will typically serve as your okay to the printing company that the piece is ready to proceed as is. Be sure to always check.
Spelling
Grammar
Page Layout
Bleeds
Crossover
Fonts
Photo Quality
If you need commercial printing products or would like to learn more about the commercial printing process, contact Sheer Print today by requesting a quote via the form on this page or call 212.627.1500. Their helpful and experienced staff are available to answer any questions and handle all your printing needs
About The Author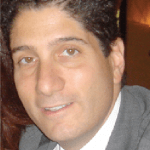 Craig Sheer is the owner of Sheer Print Solutions, located in New York City & Portchester, NY. We are the proven leader for affordable, high-quality Digital and Offset, and Large Format Printing in NYC. Sheer Printing Solutions is your single source for solutions to all your printing, binding, warehousing and fulfillment needs.