Printing with Specialty Papers

Specialty Papers:
When it comes to specialty paper printing, Sheer Print Solutions is your one stop shop for all your paper needs. The mills we purchase from are world-class manufacturers of premium writing, text, cover, specialty and private watermark papers. From elegant cotton fiber papers to unique translucent sheets, they appeal to designers and corporate executives alike.
Specialty paper printing is perfect for brochures, business cards, greeting cards, book covers, direct mail projects, envelopes, flyers, folders, invitations, holiday cards, menus, wedding invitations and all graphic design projects.
Sheer Print Solutions has access to an impressive variety of weights, colors, and textures. Our relationships with the best paper mills in the country guarantee you, the best pricing for your special projects.
Most Requested Lines Available at Sheer Print Solutions:
Stardream: Sophisticated metallic and pearlescent colors created expressly to give an otherworldly astral effect. Available in 80 lb. text. Matching paper in 80 lb. text and 105 lb. cover.
Colors: Silver*, Quartz*, Opal, Anthracite, Bronze, Copper, Gold, Malachite, Ruby, Sapphire, Amethyst, Antique Gold, Citrine, Emerald, Lapis Lazuli, Mars, Jupiter, and Crystal
Curious Metallics: A collection of metallic with the shimmering surface and luminescent sheen of machined steel or bronze. Available in 80 lb. text and 92 lb. cover.
Colors: Gold Leaf, Ice Gold, Lustre, Anodized, Galvanized, Ionized, White Gold, Ice Silver, Cappuccino, Caramel, Purple Haze
Curious Iridescents: The striking iridescence of pearlescent colors. Available in 80 lb. text and matching 89 lb. cover.
Colors: Cryogen White, Virtual Pearl, Plasma Blue, Cyber Grey, Morphing Mauve, Poison Ivory, Neutron Blue
Shine: Shine's luminous surface was developed to show through most printing inks, and enrich any design. Shine is recyclable, acid free, and elemental chlorine free, and is manufactured without the use of metals or foils. Inkjet and laser printer compatible.
Colors: Pearl*, Champagne, Sky, Mint, Lilac, Pewter, Copper, Bronze, Onyx**, Midnight Blue
Curious SKIN Collection: Matte colors with a smooth sensual texture. Skin's matte colors are amazingly homogeneous with outstanding tactile qualities. Skin is resistant to abrasion and to fingerprinting.
Colors: Extra white, Ivory, Stone, Orange, Red, Pink, Lavender, Violet, Mocha, Dark blue and Black.
About The Author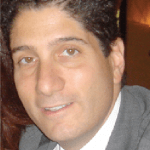 Craig Sheer is the owner of Sheer Print Solutions, located in New York City & Portchester, NY. We are the proven leader for affordable, high-quality Digital and Offset, and Large Format Printing in NYC. Sheer Printing Solutions is your single source for solutions to all your printing, binding, warehousing and fulfillment needs.