What is Saddle Stitch Binding in the Printing Business?
Saddle Stitch Binding Is a Printing Industry Mainstay
The term "saddle stitching" may conjure up images of equestrians or garment workers, but it is actually a very popular method of binding booklets, catalogs, menus, calendars and brochures. In the printing industry, using staples to bind printed materials is known as stitching, and saddle stitching is one of the most popular ways of going about this because it offers several advantages over other binding methods.
What Is Saddle Stitching?
If you have ever read a magazine, you have likely seen an example of saddle stitch binding. When printed materials are saddled stitched, folded pages are placed on a metal frame and then staples are inserted in the fold line to bind them together. The staples can be seen in the fold between the book, brochure or the magazine's center pages. Two staples are usually used, but larger page counts or heavier paper may call for three or even four staples. The process gets its name from the metal frame that is used to hold the folded pages in pace when they are stapled, which is called a saddle.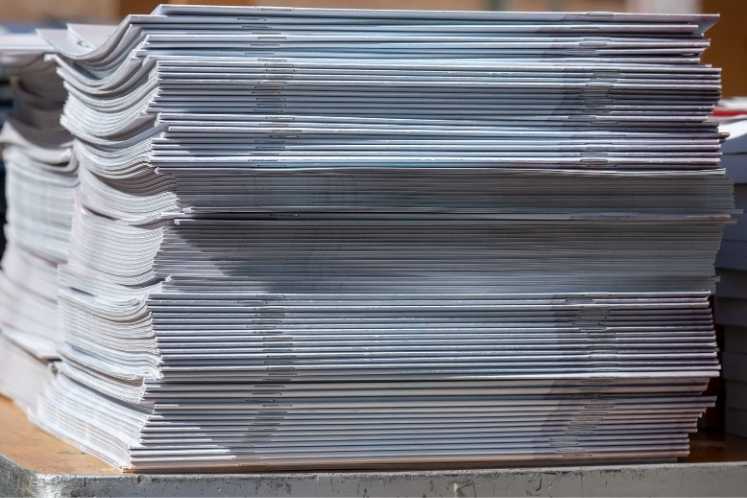 Saddle Stitch Binding Advantages
Saddle stitching has become one of the most popular binding methods because it is far less expensive than other options like case, wire or coil binding. However, saddle stitching offers benefits other than price. These benefits include:
Appearance and style: Books, catalogs and brochures that have been saddle stitched look and feel professional. This is why the technique is the preferred solution for glossy magazines that cater to upscale audiences. Ironically, other methods that actually cost more are often viewed by the public as being cheap and disposable.
Speed and simplicity: Saddle stitching is a relatively straightforward process, which means very little setup time is needed. This is why the process is so popular with publishers that work on tight schedules.
Lower shipping costs: Saddle stitching adds very little weight and virtually no additional bulk to printed materials, which keeps shipping costs low. When thousands or tens of thousands of books or magazines have to be shipped, these savings can really add up.
Flexibility: The process is suitable for short as well as long production runs because minimal preparation is required.
Artistic freedom: Methods like coil and wire binding produce pages with dozens of holes. This makes them unsuitable for materials that will have images or graphics that span adjacent pages. Saddle stitching uses unobtrusive staples that are only visible when the book or magazine is opened in the middle.
Saddle Stitch Binding Drawbacks
While saddle stitching offers many benefits over other binding methods, it is not always an ideal solution. The four main disadvantages of saddle stitching are:
Limited page counts: Saddle stitching is not recommended for media that has more than 64 pages. Using thinner paper is a way to maximize page counts and reduce folding problems, but saddle stitching large books can result in a bulky end product that bows at the spine and does not lay flat.
No spine printing: The spine of a saddle stitched book or magazine is the folded crease of its outside pages. This means that it is not possible to print titles or other information on it.
Exact page counts are needed: Each piece of folded paper in a saddle stitched book will make up four pages. This means saddle stitch binding page counts should be multiples of four. A count that does not divide by four will result in one or more blank pages.
Creep: If you place 20 or 30 sheets of paper together and then fold them in half, you will notice that the edges of the pages in the middle protruded further than the pages on the outside. This is known as creep, and it is unavoidable when printed materials are saddle stitched. Creep is eliminated by trimming, but the amount of paper that is removed must be accounted for when the book or magazine is laid out. This is known as creep allowance. Failing to take creep allowance into consideration can result in center pages with very slim outside margins.
Perfect Binding
Perfect binding uses glue rather than staples to hold printed pages in place. Staples are stronger and easier to work with than glue, but that does not mean perfect binding should be overlooked. Books bound in this way have flat spines, which means they can bear titles, dates and author names. Perfect binding is a wiser choice for books printed on heavy paper or with more than 100 pages, but it is more expensive than saddle stitching.
Saddle Stitch Binding, Perfect Binding & Other Binding Types
Whether you choose saddle stitching, perfect binding or some other method to produce your books, magazines or brochures, finding an experienced printer should be one of your top priorities. At Sheer Print Solutions, we have been providing businesses and individuals in New York City with quality printing services for half a century, and we have earned a reputation as offset and digital printing experts.
Our digital printing equipment can place unique data like names and addresses on your saddle stitched books or booklets, which means you do not have to pay extra for labels. We also offer a wide range of papers with various finishes and in special sizes, and we can give your printed materials a unique look with embossing, foil stamping and gloss coating. To learn more about what Sheer Print Solutions can do for you, including other print finishing services, please call us at (212) 627-1500 or visit our website to request a quote
About The Author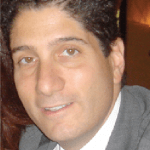 Craig Sheer is the owner of Sheer Print Solutions, located in New York City & Portchester, NY. We are the proven leader for affordable, high-quality Digital and Offset, and Large Format Printing in NYC. Sheer Printing Solutions is your single source for solutions to all your printing, binding, warehousing and fulfillment needs.