Spend Your Money Wisely – Affordable Printing, Part 1
Postal Requirements, Rates & Direct Mail
"Spend your money wisely" is a saying that has been around for quite a while. When planning a mailing, be it a postcard or a letter in an envelope, that phrase should ring out loud and clear. Spending your money wisely can mean picking the right size mailing to take advantage of the best postal rates.
Let's look at Postcards, but first let's qualify what a postcard is.
Typically, when you get "marketing" postcards in the mail they are fairly large and designed to get your attention. Then there is the postcard you get from your Aunt & Uncle when they are on vacation. These are very different in size and both have different postal rates.
Postcard Rate: A postcard, as defined by the USPS (the one your Aunt and Uncle sent you), can have a maximum height of 4.25 inches and a maximum width of 5 inches. BUT it must also have an aspect ratio (length divided by height) of between 1.3 and 2.5. If your piece qualifies then you can get the Postcard Rate of 28 cents per piece.
Letter Rate: Larger marketing postcards fall under the USPS defined Letter Rate. For your letter sized postcard to qualify it must not exceed a maximum height of 6.125 inches or a maximum length of 11.5 inches. AND must still fit an aspect ratio of 1.3 to 2.5. If the piece qualifies then you can get a rate of 44 cents per piece.
With both the Postcard and Letter rate you can design your piece to the maximum sizes, it will fail the aspect ratio, but it is still acceptable. There will be an additional charge for failing the aspect ratio test, which they call a non-machinable surcharge.
Address panel size: There must be sufficient area for the address, barcode and automation information or you can incur a non-machinable surcharge.
If your address area is at least 4 inches wide by 2.75 inches tall, then you will be fine. There are occasions when that area can be smaller, but we suggest you check with us before you make that assumption.
Color: The USPS uses a scanner to read addresses, if there isn't enough contrast between the address and the background color the scanner will not be able to read the address. If this is the case, you will be charged a non-machinable surcharge. If you want to use a background color, we suggest that you test it first. Contact us and we can send a sample to the USPS and get approval before you get too far with your design.
Before you design a postcard do a little math and check your color and panel size so you can spend your money wisely. Our next article on this subject will talk about envelopes and mailing rates.
About The Author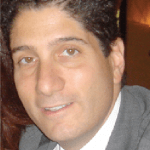 Craig Sheer is the owner of Sheer Print Solutions, located in New York City & Portchester, NY. We are the proven leader for affordable, high-quality Digital and Offset, and Large Format Printing in NYC. Sheer Printing Solutions is your single source for solutions to all your printing, binding, warehousing and fulfillment needs.