Starting a New Business? Jumpstart Your Startup with Professional Business Print Services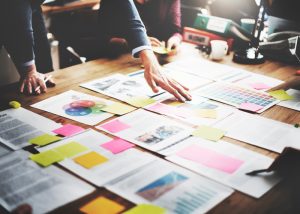 Every startup marketing strategy needs to get it right to validate a business idea or model. If you're just starting out, you may want to try every possible marketing channel to see what works. One of these is print, which too many startup owners don't give as much attention as it deserves.
Why Print Marketing?
The explosion of digital marketing means that a great deal of entrepreneurs has unfortunately turned a blind eye on a highly effective startup marketing strategy for local businesses: print. Compared to other forms of advertising, print collateral has a stronger appeal on the senses. Your target customer gets to touch the paper, smell it, and look at it longer than they would an online ad. They thus form longer-lasting visual and tactile memories associated with your brand.
Adding printed promotional materials to a startup marketing strategy certainly makes it easier to interact with the local community and build a loyal fan base. You also get to build credibility in the process, as customers can see that they're dealing with a real business that has a local presence. Consider making it more personable by including short handwritten notes and even pictures of the guys behind the startup.
Types of Promotional Material
When you're trying to get the word out about your new business and develop a startup marketing strategy, you'll need to use a variety of print materials. These include business cards, brochures, flyers, signage, and promotional products such as T-shirts and caps. The specific type of print collateral you should use will depend on your industry. If you run a restaurant, for example, you'll need a tastefully-done menu.
For a successful print startup marketing strategy, here are some essential points to consider:
Get Creative
For a startup trying to gain get noticed, creativity goes a long way. Remember, unlike the established competitors, your business is still unproven, so you must go the extra mile to make a great first impression. You'll therefore need to be innovative with the design and presentation as well as how you frame your messages. A few ideas to include in your startup marketing strategy:
Add informative graphics to your flyers and brochures
Use colored cardboard for your business cards instead of the usual plain white
Print your business cards in a portrait rather than landscape orientation
Include redeemable coupons at the bottom of your flyers
Add a handwritten note at the bottom of your brochures or flyers
Personalize Your Print Campaigns
Today's customers get bombarded with loads of advertising messages across all mediums. But quite unsurprisingly, it's the more personalized messages that pay attention to and respond to. As an example, you're more likely to open an email when the sender addresses you by your name. And it gets better with print: personalized direct mail campaigns have higher response rates than email campaigns, as a number of studies show.
The availability of variable business printing services allows you to personalize your startup marketing strategy message by varying the text and graphic on each item. So make a point of gathering as much data about your potential customers as possible. This would allow you to draw up more targeted messages to each individual or demographic so you can achieve maximum ROI.
Utilize Web-to-print Services
Thanks to web-to-print technology, you can get design and order all the print collateral you need in a matter of hours. If you can't hire a designer for some reason, you'll be pleased to know that there are some really good templates available on these platforms, allowing you to design professional looking marketing materials. You can then send your order to your printer and simply sit back and wait for your print collateral to arrive.
Coordinate Print with Other Channels
A well-choreographed print campaign can get your startup some good results, but it would do even better when integrated with your other marketing channels. The use of QR codes is one of the best ways to integrate print with online—customers simply scan the code to visit your website. This simple technique helps drive traffic to your site where customers can interact further with your brand. Remember to include a clear and compelling call-to-action with your QR code (such as a discount) to encourage customer response.
Print Quality
To ensure brand consistency across all mediums, it's important that your prints are of the highest quality. While your designs might be impressive, a customer is still likely to form a poor impression of your business if the printed material looks cheap.
This is why you'll want to work with a commercial business printing service that has a proven track record of delivering high-quality print jobs. Sheer has been around for 40 years and has seen businesses succeed and fail—our expertise is invaluable. And we always get it right the first time. Contact Sheer Print Solutions at 212-627-1500
About The Author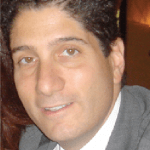 Craig Sheer is the owner of Sheer Print Solutions, located in New York City & Portchester, NY. We are the proven leader for affordable, high-quality Digital and Offset, and Large Format Printing in NYC. Sheer Printing Solutions is your single source for solutions to all your printing, binding, warehousing and fulfillment needs.