Tips for Creating Large Format Graphics
You've got to print signage for a trade show. Or, you've got something else really big to print.
Some of the most common uses for large format graphics are:
Billboards
Large wall signs
Large window decals
Your boss has tasked you with getting the job done. Afterwards, you're going to need it printed. Easy right?
As a premier printer in New York City, we see people come in all the time with bad image files. Sometimes, they're pretty much unprintable! We're always here to help, but it needs to be said that a lot of people don't know how to properly create graphic image files suiteable for large format printing.
That's why understanding how to create and export large format graphics is absolutely essential for getting a sharp, crisp image every single time. And you're printer will thank you for it!
Creating Large Format Graphics - Software
Most all photo and graphic files are designed in only a few types of software. Each of these programs are good for their own particular purposes, and can be used based on what exactly you're trying to print.
The best software for printing large graphic files is Adobe Illustrator.
Adobe Illustrator
Adobe Illustrator is a top-tier program for developing and editing images and graphics. And, it's one of the best for producing a sharp image.
File Preparation
What makes Illustrator a great program for creating large format graphics is the ability to save files as vector files.
What is a Vector File?
In plain English, a vector file is an image file that is not resolution-dependent. This means that - when exporting files from Illustrator - you can just simply change the size. The software will reproduce the image perfectly as it stretches the file to fit the dimensions.
Tips for Designing Large Format Graphics
Designing large format graphics isn't easy. If you've ever walked past a sign and said "I'm confused!", you've witnessed bad design.
Maybe you haven't paid that much attention, but bad design is everywhere. And where it is - and what it's being used for - matters. A lot.
Here's five principles for designing any large-format graphic, regardless of the purpose:
Less Copy - Large-format graphics are meant to snatch attention, not hold on to it. That means keeping text to an absolute minimum, while using your images to quickly convey a clear message.
Spacing - Large crowded signs are an eyesore and unpleasant to look at. Spacing your text and images properly helps you organize your message, and aid in its delivery. Good spacing means your potential customer doesn't have to figure out much to get what you're trying to tell them.Make sure the spacing in your text is proportional as well. Look closely at the distance between letters in the same word, and even take a few steps back from your desk to make sure all your text looks right together, as if you were the customer you're looking to attract.
Font Size - If you have text in your large format graphic, stay consistent with font sizes. With allowances for certain effects you wish to achieve, text in large printings should be consistently sized to minimize confusion.
Color Choice - Whether you have brand colors to incorporate into your design, or the boss gave you free reign, focus on how colors enhance or detract from your message. A red too bold will make anything bloody, they say!
Hire a Designer - There's a reason that designers are busy people. They are trained to create images better than all of us, so sometimes it's best to leave these jobs to the pros.
Great designers will give their professional opinion, and suggest best practices for making your graphic really pop. Designers are people who professionally give your brand or message an image, from conception to sending off to the printers.
Which leads to the last step...the printer.
Sheer is here not only as a printer, but as a designer for your large format images to help you with all your large format printing projects.
And we're here with the highest-quality printers in New York City to make your image as sharp as can be. If you want a printer that won't just spit out paper, but guide your graphic concept to its best possible representation, we're Sheer.
Call us today: 212.627.1500
About The Author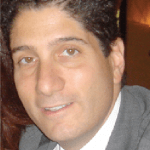 Craig Sheer is the owner of Sheer Print Solutions, located in New York City & Portchester, NY. We are the proven leader for affordable, high-quality Digital and Offset, and Large Format Printing in NYC. Sheer Printing Solutions is your single source for solutions to all your printing, binding, warehousing and fulfillment needs.