A Guide to Designing Your Real Estate Marketing Materials
In today's real estate market, a solid marketing strategy is key. Convey your reliability, hard work, and overall brand with a high-quality design across your printed marketing materials.
Color & font

Design starts with the basics: what colors do you want representing you and what persona would you like to convey with your text?
When it comes to color, you must keep your brand in mind. The trend as of recent is go bold or go home. This means incorporating one or two vibrant colors that are eye-catching and welcoming.
However, if you have a logo already established, be sure to take those colors into consideration.
When choosing your font, think about how you conduct business. Would you like the typography to be clean-cut and simple with a classic serif font? Or maybe you'd like to add flair with a handwritten font? Whichever avenue you choose to pursue, keep in mind that the font needs to be legible and not overused (Comic Sans or Papyrus).
Images are everything in real estate
People can easily see through cheesy stock images, like the ever-familiar photo of a solid handshake in front of a property. This visual is not going to grab the attention of your audience because it's simple not genuine. Your goal with images should be to channel your prospective client's emotions and convey a trustworthy and friendly appearance.
If you're planning on promoting not just your services, but some of your available properties, then professional photos are a necessity.
Keep your brand uniform & consistent
Once you have established a design for your real estate marketing strategy—and your overall brand—it's essential that you stick to it. By using the same design elements across your printed materials, your brand will be easier to recognize, establishing a good reputation among your audience and strengthening their brand loyalty.
Printed materials every realtor needs in their marketing strategy
There are really no limits when it comes to your marketing strategy. From open house invitations and thank you notes, to yard signs and outdoor banners, there are plenty of opportunities to market your services, nurture your relationship with your existing clients, and attract new ones, as well.
Newsletters
Proving your knowledge in the industry and the care you have for your clients, newsletters should be a large part of your marketing strategy. Newsletters give you the opportunity to update clients on the current real estate market or your most recent listings.
Brochures
In the real estate industry, brochures have proven to be a valuable asset time and time again. They are perfect for showcasing properties, offering enough room to include several photos of the home, layout of the property, significant features of the home and more.
Indoor/outdoor banners
Colorful banners can first and foremost get your prospective buyers in the door. Incorporate a durable outdoor banner into your open house marketing to spread awareness and generate excitement. Then use an indoor banner to give other essential information or just thank your open house-goers.
Business cards
In order to stay in sync with your brand, you should have business cards at the ready to hand out to future clients. Keep the same colors, design, and logo so that you leave a lasting impression.
For all of your real estate marketing material needs, trust Sheer Print Solutions. We are your go-to printer in New York City, ready to work with you to create a solid design across multiple platforms that will help you find success in the real estate market. Give us a call at 212-627-1500 today to learn more about our services!
About The Author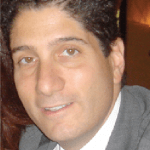 Craig Sheer is the owner of Sheer Print Solutions, located in New York City & Portchester, NY. We are the proven leader for affordable, high-quality Digital and Offset, and Large Format Printing in NYC. Sheer Printing Solutions is your single source for solutions to all your printing, binding, warehousing and fulfillment needs.