Best Practices for Printers: Rewarding Customer Loyalty
We've just completed our buyer rewards program, and know our clients current, and future will take notice. We wanted a way to say thank you for your support and business. What better way to say thanks is there, than offering a state of the art high demand item.
We are proud to offer the Apple IPad to each and every customer placing or referring print orders of $10,000 and more. Will you be one of the first to claim this prized item?
About The Author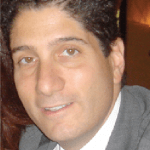 Craig Sheer is the owner of Sheer Print Solutions, located in New York City & Portchester, NY. We are the proven leader for affordable, high-quality Digital and Offset, and Large Format Printing in NYC. Sheer Printing Solutions is your single source for solutions to all your printing, binding, warehousing and fulfillment needs.