Businesses Old & New Are Growing Sales with Print
Print media advertising is an important part of the sales strategy of many companies, both old and new. While digital channels have taken the advertising world by storm, print remains an ever powerful way to appeal to prospects. In fact, with proper targeting, print media advertising can be much more effective than online channels.
Providing your sales team with print collateral can be one of the best ways to empower them and drive sales. While a prospect might not have the time or patience to listen to a sales pitch, you can almost always guarantee that they'll spare a minute or two to read through a flyer. Here are few things to keep in mind when looking to grow your company's sales with print:
Develop a sales strategy first
The first step is to develop a sales and marketing strategy so you know exactly what materials need to be printed. With regards to how prepared you may be, your present state of affairs will fall into either one of these two scenarios:
Marketing Problem—you have not yet competed your marketing strategy. You want to furnish your sales team with printed sales tools that will effectively represent and distinguish your brand. So, you're looking for expert guidance on the types of print materials, techniques and media that will be most effectively leveraged in your situation.
Logistical Problem—you've prepared all the print collateral in digital form, and are ready to print. You need a reliable digital printing partner that can get the job done right the first time and deliver the print collateral to your team on time, with no screw-ups – no excuses!
Whichever case, Sheer Print Solutions has the experience and expertise to support you and your team in executing and delivering the right solution for your needs. We've worked with countless customers for over three decades.
Choose the Right Print Products
When developing your digital printing strategy, you will need to decide on what print products your sales team needs. Here's a look at a few of them:
Flyers and sell sheets—these one-page print materials can be a great way to provide prospective customers with a brief overview of your company and your products/services. Besides your contact information, be sure to include a clear call-to-action, such as asking prospects to call or visit your website for more information.
Business cards—each member of your sales team will need business cards to hand to prospective customers at business meetings, expos and social events. To make your cards stand out, consider using glossy stock paper.
Brochures—brochures allow you to pack much more information than flyers, so it's important that they are designed to capture and keep the reader's attention. They're perfect for real estate agencies, educational institutions, and other businesses that have a need to include detailed information in their marketing materials.
Case studies, PowerPoint presentations, etc.—if your salespeople will be marketing to corporate clients, printed case studies and slide presentations are perfect for providing the client with all the information, testimonials and takeaways they need.
The print media advertising material you arm your team with will ultimately depend on your strategy and the type of business you're running, as well as your goals. Go for digital printing services if you only need a small quantity of prints, and want to get the materials as soon as possible, offset printing is better for larger runs with the highest quality available.
Use Web-to-print Services
Web 2 print services have revolutionized print media advertising. As a customer, you just need to log in to a web portal where you can design all your print materials, instantly view and approve proofs, place your order with the printer, specify shipping addresses and make your payment. Your printer will then have the materials shipped to the addresses you specified as soon as they're ready.
If your sales team is distributed across multiple locations, using web-to-print services ensures your print collateral is delivered at the same time to all the locations. This allows you to easily support a national sales team with exactly the same print materials. Web 2 print also provides a centralized platform for your company to manage and keep track of all the print orders done in your company.
Choose a Reliable Commercial Printer
If you want to avoid embarrassment and disappointments, working with a dependable printer is of utmost importance. Always go for a commercial printer with great industry experience and a track record of delivering high quality service on time, done right. Sheer Print Solutions caters to businesses in New York, as well as international clients; Contact us today for all your digital printing needs. We're just a phone call away – 212-627-1500.
About The Author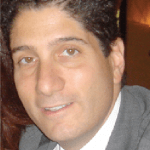 Craig Sheer is the owner of Sheer Print Solutions, located in New York City & Portchester, NY. We are the proven leader for affordable, high-quality Digital and Offset, and Large Format Printing in NYC. Sheer Printing Solutions is your single source for solutions to all your printing, binding, warehousing and fulfillment needs.