Commercial Printing: Value vs. Price – The Lowest Price is Not Necessarily Your Best Deal
Falling for cheaply priced services seems to be in our DNA. There's a difference however, between buying smart and buying cheap and the commercial printing industry is no exception.
But that begs the question; just what is the difference between one commercial printing facility and another when one is offering what seem to be the same services at significantly lower prices?
The answer could very well be that sometimes-elusive quality known as value.
In some cases value is indeed quite evident in the final physical product. These tangible value indicators include:
Paper quality & durability
Paper weight
Ink quality (durability, permanence, vibrancy of color)
Clean edges & aligned cuts
Accurate & consistent positioning on the print medium
Sharpness of the text & images
Exact color matching
But what about all the things we can't see? These are the intangible things delivered behind the scenes that are rarely acknowledged and often overlooked when deciding on the cheapest provider based on price alone.
Consider, for example, how long has the vendor been in business? Long before Silicon Valley, Guttenberg set into motion a perpetually evolving technology-based industry that has not stopped since. Sheer Print Solutions, having been in the commercial printing industry for 35 years, has seen it all. This kind of experience, implicit in every job, is invaluable when it comes to getting the job done efficiently and accurately.
That being said, the technology behind even the simplest print job is a daunting combination of logistics, mechanics, optics and chemistry. Needless to say, experience in using the right equipment and materials for your job is best left in the hands of a professional.
Other less tangible yet critical indicators include:
Does the vendor understand your specifications? Do they listen?
Do they ask questions and seek clarification or additional details?
Do they go beyond your specifications and look at the big picture in terms of the end result you're seeking to achieve?
Do they offer suggestions and ideas on how to improve your results, make the job more effective or save money?
Is the job accurately quoted?
Do they deliver on time exactly where and when they said they would?
Is the job done right the first time?
And lastly, when something goes wrong – and while we all hope it doesn't we all know occasionally things don't go as planned – will your vendor stand behind you? If the mistake is theirs do they stand by their work and fix it and if it's yours will they stand by you and work with you to help find a solution?
What's Truly Valuable? Trust Us with Your Reputation
Let's face it, the true bottom-line is your reputation in the commercial printing industry. That's where value really comes into play. Whether it's your company's reputation with your customers or your reputation with your coworkers and higher-ups, at Sheer Print Solutions we understand this. First and foremost our commitment is to make you look good by doing everything we can to assure your job is the best it can possibly be – first time, on time, every time.
Customer Satisfaction Guarantee
At Sheer Print Solutions we deal in straight talk, honesty and hard work. We earn your trust on every job and will not stop working until we've met our commitment to you.
Our team of high quality print professionals knows how to get the job done, within budget and on time. Integrity and trustworthy are not just words at Sheer Print Solutions – they are a way of life and it's kept us in business since 1979.
For the best value for your print dollar Sheer Print Solutions delivers. Give us a call today and try us out. 212-627-1500.
About The Author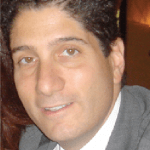 Craig Sheer is the owner of Sheer Print Solutions, located in New York City & Portchester, NY. We are the proven leader for affordable, high-quality Digital and Offset, and Large Format Printing in NYC. Sheer Printing Solutions is your single source for solutions to all your printing, binding, warehousing and fulfillment needs.