Communicating with Print: How Do I Differentiate My Business From The Competition?
As a business owner, have you ever stopped to consider what makes you different? Why should anyone choose you rather than the guy down the block (or the company on the other side of the globe)? You might not realize it now, but the long-term success of your business depends on this one fact—the difference you bring to the table. You need to know what makes you special, trustworthy, or simply better.
It's also absolutely important that you're able to articulate this clearly and concisely. Once you can do this, you'll need to find a way to communicate this to your target customers.
Effective marketing communication
Traditional media aside, the dominant channels for marketing communication are print and the web. Print is a powerful medium, and it's probably grossly underutilized today. A great print media marketing strategy can make a massive difference in your customer acquisition efforts, helping you win customers that you might otherwise not convert on your website. Here are the important things to keep in mind when communicating to your potential customers through print:
The Message
You will need to craft your words in such a way that they have the ability elicit the desired reactions in your prospects. Used the right way, words have the ability to capture the customer's imagination, effectively coaxing them to form a positive image of your product or brand.
This not only means the right copy, but also proper tone and language for the audience. If you're targeting college students, for instance, too much formality and jargon can render your messages vain. You have to speak to them in their language.
Presentation
How you package your marketing messages is perhaps just as important as the words themselves. And a traditional print media campaign gives you just the platform you need to be as creative as you can with your presentations. Done the right way, you will stand out from the otherwise boring crowd. You can actually capture your audience's attention and keep it long enough to get your message across, which is hard to do in this age of information overload.
For a well-executed design, you must pay attention to choice of typography, colors, imagery, layout, etc. Remember that if your print collateral is not attractive to look at, no one will want to read through any of it in the first place.
Print materials
The choice of print collateral also matters. As an example, business executives may want to see a professionally executed report to get a good sense of your proposal. But if you just want to announce the opening of your new restaurant, a colorful brochure showcasing your offerings is what you'll probably pass around.
Other collateral includes banners, brochures, booklets, postcards, labels for your products, etc. The materials you choose to print will ultimately depend on the goals of your marketing campaign. So take time to map out the goals that will build toward your vision, so you can then decide on the print collateral you must use to achieve these goals.
Strategic delivery
You will also need to strategically plan the timing, locations and placement of your messages. This means delivering your print collateral to the right people at just the right time, on the appropriate occasions, and in the right places. If you want to market your company in an upcoming trade show, for example, you may need to print professional, attention-grabbing flyers, brochures, and reports and have them delivered on time to the right location.
Reliable print partner
So you know what print materials you need for your marketing, you have a budget in mind, and probably also a timeline for the production and delivery of these materials. What you now need is a printing service you can depend on to bring your vision to life. The problem is that there are quite a number of print solutions out there, and you may not know what to look for.
Well, here are a few questions you may want to ask:
What level of quality does this particular print vendor have to offer?
Can I trust them to execute my concept accurately, with superior quality, and a high level of craft?
What's the experience track record of this print solution?
Can they be relied upon to deliver the order in time?
Do they have the experience and knowledge to offer actual solutions for the marketing problems you're attempting to address?
At Sheer Print Solutions, customer satisfaction has been and will always remain our priority. We will communicate with you honestly and work hard to get your print job done exactly as needed, and delivered on time. We're backed by decades of experience in the print industry, so you can always rest assured that we're able to meet our commitments to you. Call us today at 212-627-1500.
About The Author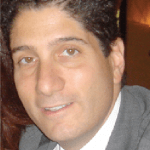 Craig Sheer is the owner of Sheer Print Solutions, located in New York City & Portchester, NY. We are the proven leader for affordable, high-quality Digital and Offset, and Large Format Printing in NYC. Sheer Printing Solutions is your single source for solutions to all your printing, binding, warehousing and fulfillment needs.