Comp Cards and How to Stand Out
Whether you're a model or an actor, comp cards are designed to help you capture the attention of the casting department. If you're new to your field and aren't sure what a comp card is, this article will serve as the perfect resource! Keep reading to find out everything you need to know about comp cards, including the printing process.
What Are Comp Cards?
How do you get attention in a crowded field? When it comes to acting and modeling, your first line of defense is a comp card, which is also known as a composite card or a Sed card. These cards will usually be made in the A5 format. They're supposed to contain five photos of you, along with personal information such as your name, dress size, shoe size, personal measurements, eye color, and hair color.
Essentially, a comp card is the modeling and acting version of a business card. It provides an introduction for you and gives casting agents a quick look at whether you're right for their project. For instance, let's say you're a 23-year-old white woman. At a quick glance, the casting department would know that you're not right for a part that requires a 28-year-old black woman. In other words, composite cards save you and everyone else a lot of time.
How to Stand Out
Since everyone in your industry uses comp cards, how are you supposed to stand out? The first thing you should do is work with an experienced professional photographer who has shot several comp cards before. This is vitally important, so whatever you do, don't skip over this step. It's great if you happen to know someone who is an artistic wizard with their camera, but if they have no experience in this particular area of photography, it's best to go with someone who does.
Once the photos have been taken, it's time to narrow down your field of options. Comp cards typically display five photo types:
Portrait
Full body
Half-body
Commercial
Action
Because you chose an experienced professional, you should work with them to determine what shots display the best range of emotions. If all your photos look the same, you're going to need another photoshoot.
After you've decided on your photos, you need to choose a high-quality card stock. Again, the purpose here is to stand out, so this is the last area you'll want to skimp on. Don't print them for yourself and don't go with the cheapest card stock available. Showing that you're serious about being hired means investing in your comp cards.
Another thing to note is that placing your social media handles on your card will save casting directors a lot of time. Therefore, be sure to do this. However, don't direct them to your personal pages. Make sure you've set up social media accounts that show off more of your range.
Layout, Format, Content – Less is More
Are you tempted to use a card stock that features delightful little background touches such as stripes? While this may make your card stand out, it's not going to do it in the way you intended. What you need to do is ensure your card stands out because of your pictures and card stock, not because of an extraneous detail.
With composite cards, the saying 'less is more' is what you're going for. Choosing a solid color for your background allows your images to truly pop. With five photos, your stats, and your social media handles, your cards will be close enough to overfilled. Don't make it more difficult.
The format of your card will typically include one big photo on the left and four smaller images to the right. The bottom portion of the card should be used for your personal stats and social media. You might be tempted to add other details, including your biggest job to date. Don't do this, though. There will be a time and place to bring those details up, but it's not appropriate to place them on your card.
Also, you'll need two versions of your card: one in print and one online.
Quality Photos
We've touched on the importance of using good photos already, but let's examine it a bit further. You want your photos to show the casting department who you really are. In other words, don't allow these images to be overly photoshopped. Of course, if you have a temporary blemish, you're going to have it removed during editing. But if you have a distinctive feature like a cleft chin, be sure it's visible.
You'll also want to make sure your photographer avoids overusing using their artistic flair during editing. Again, you want to look your best, but you also need to look like yourself. Otherwise, you could be setting yourself up for a lot of disappointment when you go in for an audition.
Be sure to have new photos taken every year. This will allow you to update your age on your cards, and it also provides you with the opportunity to show that you've grown. Believe it or not, your looks will evolve more quickly than you think, so it's critical for casting directors to see what you look like now, not three years ago.
What Sets You Apart
Every person on the planet has something that stands out about them. Capturing it in your photographs requires a skilled photographer, plus your skills as a model or actor. Don't stress about it, though. Instead, go to your photo session with confidence and allow the best of you to shine through. Make sure you get five different photos and print your cards on high-quality card stock. Don't make your cards overly complicated and remember that you need to look like yourself!
Sheer Printing Solutions is the perfect option for composite cards printing. We provide fast, professional printing that will make your smile stand out! We also have several types of card stock available for you to choose from. Contact us today to receive a personalized quote for your comp cards.
About The Author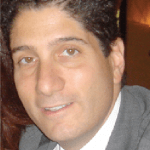 Craig Sheer is the owner of Sheer Print Solutions, located in New York City & Portchester, NY. We are the proven leader for affordable, high-quality Digital and Offset, and Large Format Printing in NYC. Sheer Printing Solutions is your single source for solutions to all your printing, binding, warehousing and fulfillment needs.