Creative Ways to Distribute Flyers
A flyer is a small handbill that spreads the word about your business. It's a low-cost and creative way to reach new customers and increase brand awareness. If you're looking for creative ways to distribute them, Sheer Print Solutions has the answers. Here are a number of innovative strategies that can help put your flyer in the hands of potential customers and make sure your message is seen.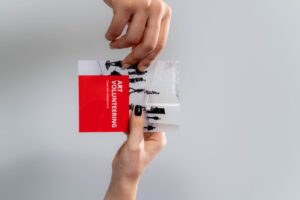 The Benefits of Distributing Flyers
Distributing flyers has many advantages. Flyers are relatively affordable to print and can be distributed quickly with minimal effort. They also have a wide reach, as they can be placed in numerous locations, including door-to-door, at events, or via direct mail. You can customize your flyer design to make it eye-catching and memorable, and the right design and message can drive a lot of attention to your business.
Creative Ways to Distribute Flyers
There are many creative ways to distribute flyers to reach your potential customers. Here are a few ideas:
Person-to-Person
One of the most effective ways to distribute flyers is through person-to-person interactions. This method provides a proactive approach and allows for personal interaction with potential customers. You can hire individuals to distribute flyers in high-traffic locations such as busy streets or train stations. This approach increases the likelihood of your flyer being seen and read by your target audience.
Another approach is to host events or street promotions where you can interact with potential customers one-on-one. This allows for a deeper level of engagement and provides an opportunity to answer any questions customers may have. The personal touch can also create a lasting impression and build brand loyalty.
Moreover, door-to-door distribution is another tactic that can be effective in reaching a specific geographic area. It allows you to target specific neighborhoods or areas where your potential customers live. This method ensures that your flyer gets delivered directly to the hands of potential customers, thereby increasing the likelihood of engagement.
Business-to-Business
While person-to-person distribution is an effective way to get your flyers into the hands of customers, don't forget about the potential of business-to-business distribution. This approach is about fostering good relationships with other businesses in your area, especially those in industries relevant to yours.
One way to do this is to make a deal that benefits both parties. For example, if you're a fashion design company, you could partner with a local boutique and offer to distribute their flyers at your next event in exchange for them doing the same for you. This helps both businesses reach new customers and build brand awareness.
Another approach is to leave your flyers at businesses that your target audience already frequents. For example, if you're promoting a fitness class, you could leave flyers at a local gym. This ensures that your flyers are seen by potential customers who are already interested in your industry.
Direct Mail Marketing
Direct mail marketing is another effective way of distributing flyers. By mailing your flyers to your customer's addresses, you ensure that your message is delivered directly to your target audience. This approach is especially useful if you have a customer database that includes physical addresses.
Direct mail marketing has several benefits. Firstly, it is a quick and efficient way to deliver your message, making it ideal for time-sensitive promotions. Secondly, it allows you to target specific demographics based on factors such as geography, income or age. By tailoring your message to your target audience, you can increase the likelihood of engagement and response. You can also include incentives such as discounts or coupons to encourage response.
Sheer Print Solutions can design and print direct mail flyers that really stand out in the mailbox. We use eye-catching graphics and compelling copy to grab the recipient's attention.
Elevator Distribution
Elevator distribution is another creative way to distribute flyers. This approach involves placing your flyer directly in the elevator of an office building or other high-traffic area. The advantage of this approach is that it enables you to target a specific demographic and ensure that your message gets seen by potential customers.
When using elevator distribution, make sure that you place your flyers in areas where they won't be removed quickly. You can also consider including incentives such as coupons or discounts to encourage response. Additionally, make sure that your flyer is designed in a way that stands out and grabs the attention of elevator riders.
Social Media Distribution
Social media is another great way to distribute flyers. Platforms such as Facebook, Twitter and Instagram offer a wide range of options for promoting your flyer. You can post the flyer directly to your page or profile, or you can use targeted ads to reach potential customers. Additionally, you could consider creating a contest or giveaway in which participants have to share their flyers on social media in order to enter.
For best results, make sure that your flyer is designed to work well on social media platforms. This means using colors that pop and compelling copy that will grab the attention of viewers and encourage them to take action. Additionally, include a link to your website so users can find out more about your company or product.
Sales Sheet Distribution
If you're trying to promote your invention, product or service, one of the most effective ways is to create a single-page document highlighting its benefits and features. This document is commonly known as a sales sheet or sell sheet.
A sales sheet is a concise and persuasive tool that showcases the unique selling points (USPs) of your offering. It typically includes elements such as a headline, product image, features and benefits list, pricing, and contact information.
Creating a sales sheet is a creative way to distribute flyers that can be used in many different settings. For example, you can use it during trade shows, meetings with potential clients, or as a leave-behind at businesses and events.
One of the key advantages of a sales sheet is its ability to clearly communicate the value proposition of your offering, helping to differentiate it from competitors. By highlighting the benefits and features your target audience cares about, you can increase the likelihood of them taking action, whether it be making a purchase, booking a demo or setting up a meeting.
You can distribute sales sheets in various ways, such as through direct mail, email, or by handing them out in person. If you're looking for an efficient way to spread the word about your offering and drive response, a sales sheet is definitely worth considering.
At Sheer Print Solutions, we can help you design and create a sales sheet that really resonates with your target audience. We use high-quality printing and finishing techniques to ensure your sales sheet looks professional and compelling. Our designers can also work with you to develop a visually engaging layout and copy that communicates your brand and message clearly and persuasively.
Get Your Business Noticed with Sheer Print Solutions Flyers and Sales Sheets Today
Sheer Print Solutions specializes in helping businesses and organizations create creative, compelling flyers and sales sheets that get your business noticed. We are fast, and our competitive rates make us the perfect choice for your next flyer distribution project. Get in touch with us today at 212.627.1500 to find out more! With our help, you can create flyer and sales sheets that really grab your audience's attention and gets results.
About The Author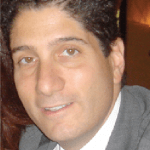 Craig Sheer is the owner of Sheer Print Solutions, located in New York City & Portchester, NY. We are the proven leader for affordable, high-quality Digital and Offset, and Large Format Printing in NYC. Sheer Printing Solutions is your single source for solutions to all your printing, binding, warehousing and fulfillment needs.