Customer Incentives on the way
Last week was short for many of us, and the launch of our incentive program went well.
E-mails were sent out to clients old and new. We will be sending out our incredible offer again this week to many that were away or on vacation. Look for your notification today!
About The Author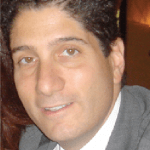 Craig Sheer is the owner of Sheer Print Solutions, located in New York City & Portchester, NY. We are the proven leader for affordable, high-quality Digital and Offset, and Large Format Printing in NYC. Sheer Printing Solutions is your single source for solutions to all your printing, binding, warehousing and fulfillment needs.