Determining Reputable Printing Companies
If you are in the process of interviewing printing companies to handle your company's printing needs, be sure that you choose a reputable commercial printing company. There are ways to know which printing companies are what they claim to be.
First, be sure to see examples of each commercial printing company's past work. Nothing shows you what printing companies are capable of more than what they choose to show as portfolio pieces. Examine their work for flaws and you will weed out the work you would want from what to avoid.
Also, do not be afraid to ask for direct references. Printing companies with nothing to hide will be more than happy to provide you with contact information from present and past clients who can speak to their capabilities. Get this information and do your own investigation.
Printing companies, like most companies, can 'toot their own horn' quite a bit. Don't get caught up in the hype, do the research and make the right choice.
About The Author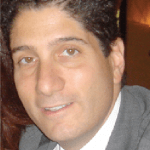 Craig Sheer is the owner of Sheer Print Solutions, located in New York City & Portchester, NY. We are the proven leader for affordable, high-quality Digital and Offset, and Large Format Printing in NYC. Sheer Printing Solutions is your single source for solutions to all your printing, binding, warehousing and fulfillment needs.