Educational and Test Prep Printing Services
The test preparation industry has experienced its highest growth level in history. This is because more industries overall are requiring a higher standard of education for employees. This means that a greater number of students are considering higher education as an option. Colleges are becoming more difficult to get into. In addition, adults who have already spent years in the workforce are finding it necessary to bring their skills and knowledge to a higher level by returning to an educational setting for licensures and higher degrees. With competition so high for the limited spaces available, more people are turning to test preparation services to gain an advantage. This means the test prep industry is finding more need for printed materials.
Where are Test Prep Print Services Needed?
Test preparation is increasing throughout the entire industry but here are a few areas that are seeing a great deal of growth.
Educator Licensure - As the testing need grows, there is an increase in the need for educators who can run the prep classes.
English Language Learning - Immigrant coming to the United States need to learn English in order to succeed and thrive. ESL classes are increasing for many age groups in all locations of the country.
Higher Education - This covers programs such as manager training courses or license tests for workers in all manner of industries. Tests are given to get a promotion or pay raise, move into management, etc.
K–12 Student Programs - Whether traditional, homeschooling or the many forms of alternative education that are springing up, few are done exclusively online. Parents and teachers alike benefit from printed material in this area.
Workplace & Training - Instruction manuals and training on using new systems fall into this category but also do things like trust-building workshops and other programs that make the workplace a better environment.
Medical Licensing - This is an area where a great deal of preparation is always needed and printed charts, procedures, etc are always in demand
Printed Educational Materials (PEMs) - This includes worksheets, handouts, charts, and graphs that enhance the material. The uses here are endless.
AP Course Support - Students in advanced classes are more prone to want printed materials they can refer to when needed.
Preparation for the SAT and ACT - With more high school students taking these tests and admission requirements getting more demanding, these test preparation needs will not diminish any time in the near future.
Preparation for the GMAT, GRE, LSAT, MCAT - Tests for graduate school programs are extremely difficult. Study material for these tests is always in demand whether students take a test preparation class or study on their own
Types of Products Needed
With the increased use of computers, you would think printed materials have become less necessary but this isn't the case. Studies have shown that learning takes place better when a person has access to printed material, has easy access no matter where they are and can physically write with a pen or pencil. With this being the case, the increased need for educational materials requires more test prep print services.
Study Guide Printing - Learning is still done best with printed material and study guides are needed for most classes.
Manual Printing - How-to manuals will never be entirely online products as it is often necessary to have printed access to follow procedures.
Questionnaire Printing - These allow educators to prepare courses that meet the needs of students. It also allows for planning of courses, determining interest in a particular program and gaining feedback from participants.
Booklet Printing - Both informational material and marketing material can be found in booklet form.
Workbook Printing - The actual work being carried out on paper allows for greater learning and retention
Survey Printing - This is another tool that allows for planning of programs.
Test Form Printing - These can be actual tests or practice tests to assess the knowledge already gained prior to training, the retention of learned material throughout a program and the end tests.
Test Booklet Printing - For multi-part tests and practice tests such as SAT and MCAT tests.
Why Sheer Print Solutions For Test Preparation Printing?
Sheer Print Solutions has been taking care of the printing needs of the test preparation industry as well as many others for years. We have a dedication to providing top quality test prep print services that meet your timing needs. Our services are reliable and affordable and our staff is knowledgeable, professional and willing to answer all your questions.
Sheer Print Solutions is here and ready to take care of all your test prep print services. Call Sheer Print Solutions Now at 212-627-1500 or tell us about your project by submitting a Quote Request form.
About The Author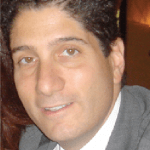 Craig Sheer is the owner of Sheer Print Solutions, located in New York City & Portchester, NY. We are the proven leader for affordable, high-quality Digital and Offset, and Large Format Printing in NYC. Sheer Printing Solutions is your single source for solutions to all your printing, binding, warehousing and fulfillment needs.