Fashion Week 2011, Are You Ready?
Look Books & Multi Page Catalogs, On Demand
That's right it's that time of the year: Sheer Print Solutions Fashion Week, 2011 the week Bryant Park and midtown Manhattan turn into a runway for designers, local and worldwide.
With just a few weeks left, both veteran and new designers are scurrying to get their look books ready for press and Sheer Print Solutions is gearing up for last minute printing projects.
Over the years both new and well-established designers and companies have turned in their photograph and portfolio ideas to Sheer Print Solutions for professional high quality look books.
Sheer Print Solutions is a fantastic match for this fast paced industry. We offer 24 hour printing services, same day print and delivery, as well as delivery to the show site floor.
Our digital print department allows us to function quickly and effectively by eliminating traditional bottlenecks experienced with offset printing. Our Digital technology empowers clients to complete their printing, binding, finishing and delivery in as little as record speed.
We also specialize in printing, binding and finishing multi-page documents that include but are not limited to: presentations, booklets, magazines, catalogs, proposals and reports.
For a quick print quote, visit: SheerPrintSolutions.com
E-mail us or call Paul at 212-627-1500 Ext: 215
About The Author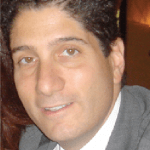 Craig Sheer is the owner of Sheer Print Solutions, located in New York City & Portchester, NY. We are the proven leader for affordable, high-quality Digital and Offset, and Large Format Printing in NYC. Sheer Printing Solutions is your single source for solutions to all your printing, binding, warehousing and fulfillment needs.