Fashion Week NYC 2012: Look Book Printing
Look Books showcase fashion inspiration from real people around the world.
As Fashion Avenue gears up for it's annual event, Sheer Print Solutions is also gearing up by making sure our offset and digital print equipment is in top performing operation and ready to go for this seasons most demanding brands.
We have enjoyed tremendous relationships with both private and nationally known brands over the years. Our staff of professionals is here to provide you the latest print technologies, and we back that up with the industry leading quality and service.
Sheer Print Solutions produces multiple page books in all sizes and formats and can deliver our clients orders in a day or two.
We offer saddle stitched, perfect bound, rivet bound and wiro - bound products that exceed our client's expectations.
Call us at (212) 627-1500
Sales & Estimating: Paul Neuweiler – Ext. 215
Production: Frank Mercado – Ext. 211
About The Author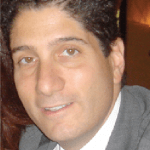 Craig Sheer is the owner of Sheer Print Solutions, located in New York City & Portchester, NY. We are the proven leader for affordable, high-quality Digital and Offset, and Large Format Printing in NYC. Sheer Printing Solutions is your single source for solutions to all your printing, binding, warehousing and fulfillment needs.