Green Print Services – Printing Green is Good Business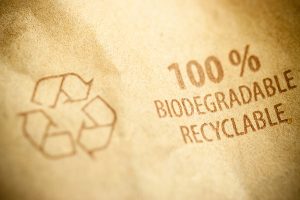 Green printing is an environmentally conscious way of producing printed materials while reducing the carbon footprint that it leaves. There are many ways that a business can sponsor green initiatives and each certification indicates a different level or area of eco-consciousness.
Eco-Friendly Printing Certifications
FSC Certification- This means that the Forest Stewardship Council ensured that there was no damage to habitat or displacement, or violence against indigenous people during logging.
Recycled Content - This symbol means that a certain amount of the paper is made from recycled content, which is cleaner to produce.
Green E Certification - This certification states that the company uses clean energy that does not cause pollution.
Rainforest Alliance - A certification by the rainforest alliance ensures protection of the wildlife, environment, and workers in the region being logged.
Sustainable Forest Initiative - The FSI has a similar objective as the FSC on a smaller scale.
Green Seal Certification - This certification notifies the consumer that at least 30% of the material comes from recycled content.
Importance of Eco-Friendly Printing
Making the decision to go green in your printed materials can positively affect your company in numerous ways. Three ways in which going eco-friendly printing can help you is,
It Reduces Your Environmental Footprint
One of the most obvious benefits of going green is that you will be helping to protect the environment for the future generations to come. You will not only help in reducing pollution, but also help to protect our natural resources and wildlife.
It Promotes Your Brand as Environmentally Friendly
Your company's branding is important when developing relationships with customers as well as vendors. If you incorporate eco-friendly printing and environmental awareness as part of your brand and overall message, you will attract customers who are specifically concerned with environmental issues and eco-consciousness in business.
It Will Increase Your Business Reputation
Eco-friendly printing doesn't just involve recycling and saving resources, it also involves caring about the natural world, indigenous tribes, and workers, who are involved in the industries protected by environmental concerns. Going green will help promote you reputation of caring, not only for the environment, but both the wildlife and humans who inhabit it.
Environmental Advancements in Printing
There has been much environmental advancement in the printing industry that helps printers promote green printing. Products available to the printing industry that are environmentally friendly include,
Biodegradable Plastics
For large format projects, such as signage, there is a variety of plastics available that are biodegradable. When requesting environmentally friendly plastics you will want to request a plant-based hydro-biodegradable or petroleum-based oxo-biodegradable plastic.
Recycled Paper
There are numerous recycled paper products available and will range from as low as 10% recycled content, to up to 100% recycled content. Most of the more available recycled paper products are in the range of 30% to 50% recycled content.
Soy Inks
When looking for environmentally friendly inks, you can request that your materials be printed with soy inks. Soy inks are sustainable and do not release any Volatile Organic Compounds into the air when being produced. In addition, the soy ink is easier to remove from paper, therefore making the paper recycling an easier process.
Environmentally Friendly Packaging
When packaging items for shipment, cardboard based boxes are the most popular way to stay green, as they are easily recycled. For packing material you can utilize recyclable types of fill such as Kraft paper, or shredded corrugated. For more delicate items, there is formed cardboard available to be inserted into boxes.
Products that can be Green
Eco-friendly printing can be implemented in most printing projects that a company would require and can include items such as:
Packaging
Business cards
Flyers
Brochures
Note cards
Rack cards
Posters
Booklets
Going green in your business printing is not only important to your environment, but to your company's reputation as well. When choosing a printing company for your green products be sure to ask about their certifications and types of eco-friendly materials they utilize at their plant.
If you are looking for an environmentally conscious printer, who has made a commitment to eco-friendly printing, contact the sales department at Sheer Print Solutions -request a free quote using the form on this page or call 212-627-1500 today to find out more on how you can include green printing in your business needs. Read more on our page about the digital printing process offered at Sheer Print Solutions.
About The Author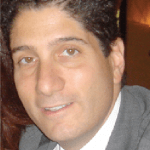 Craig Sheer is the owner of Sheer Print Solutions, located in New York City & Portchester, NY. We are the proven leader for affordable, high-quality Digital and Offset, and Large Format Printing in NYC. Sheer Printing Solutions is your single source for solutions to all your printing, binding, warehousing and fulfillment needs.