Guaranteeing Print Quality First Sheet to Last!
We do what our competition neglects to!
Paper is made on different days and comes in different lots. When ordering in large quantities, paper characteristics can change slightly. When your project prints with Sheer Print Solutions we mark each lot on the press allowing us to know exactly when that paper will be delivered into the press. It is at that time your color approval can shift and tints can look choppy due to a slight shift in paper brightness or coating quality.
That is why we carefully examine the professional digital printing on each new lot being delivered through the press. We check to be sure it is an exact match to our approval sheet before resuming the print run. We've been told on many an occasion that this is a procedure never witnessed before, but it's simply our way of being sure you get the quality you deserve.
Please call us on your next long run project and experience craftsman ship at its finest.
About The Author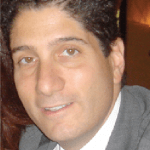 Craig Sheer is the owner of Sheer Print Solutions, located in New York City & Portchester, NY. We are the proven leader for affordable, high-quality Digital and Offset, and Large Format Printing in NYC. Sheer Printing Solutions is your single source for solutions to all your printing, binding, warehousing and fulfillment needs.