How Can Sheer Print Solutions Help SMB During and After the COVID-19 Quarantine?
It's not hyperbolic to say that COVID-19 has changed the way that small, medium, and large-sized companies do business worldwide. As everyone tries to figure out how to move forward during our new normal, it's vital to look closely at how to best serve and reassure customers. This is a topic that Sheer Print Solutions has been thinking a lot about, and we're here to offer some tips for utilizing print products to help you achieve these goals.
Clear Signage Helps Demystify the Situation for Consumers
There are very few people alive who lived through the major flu pandemic of 1918-1919. Although we have more technology to help us today, there are many similarities between how the nation is dealing with COVID-19 and what steps were taken more than 100 years ago to help keep the flu pandemic at bay. For example, social distancing and closed businesses were also widely implemented in 1918.
Today, though, we're fortunate to have opportunities to assist clients online. Additionally, many restaurants and retail establishments are able to provide pickup or delivery services. Despite this, many consumers are facing confusion regarding what they can and can't do. This has been exacerbated by changes to everything from business hours to the products and services that are currently available from their favorite stores. Therefore, it's a good idea to display banners, posters, and/or stickers that give people easy access to critical details.
Show Consumers What You're Doing About Their Safety
We've all received emails from just about every company we've ever had previous contact with as a result of COVID-19. With these store updates and safety messages flooding inboxes nationwide, many overwhelmed consumers have stepped away from reading their emails. This means you can't assume they've already gotten the message about your safety measures before they reach your establishment.
During the coronavirus crisis and in its immediate aftermath, people are going to remain highly concerned about their health and safety. As Vox pointed out, you can expect "a quarantine state of mind" to persist for weeks or even months after we get the all clear. Fortunately, you can highlight your commitment to providing a safe shopping or dining experience by getting safety stickers and posters printed. Be sure to display them on the entry door and in other prominent areas.
New Menus for Restaurants and Brochures for Businesses
Right now, restaurants that are open for takeout and delivery needs to focus on offering a safe environment, along with answers to their customers' pressing concerns. One thing that can make this process go more smoothly is providing newly printed take-out menus. This will give consumers something tangible to keep and review, and it will also make life much easier for individuals who don't have high-speed internet access.
Another thing each restaurant owner may need to consider is printing a large quantity of one-time use menus for when they are able to reopen. Some mayors and governors have already mentioned the possibility of temporarily requiring this to reduce the risk of spreading COVID-19 as restaurants are able to reopen their dining rooms. Taking care of this in advance is the best way to ensure you're ready to go on the first day that restrictions are lifted.
In a similar vein, other types of businesses may need to create new brochures that point out their services and products, along with describing any applicable changes. You'll also want to have print materials on hand to give people rather than relying on in-store catalogs or books full of samples.
Social Distancing Floor Prints
On April 16, 2020, the White House released recommended practices for reopening the economy. Part of this three-phase plan includes altering the way that businesses use their space. For instance, it was suggested that companies of all sizes keep their common areas closed. Other ideas such as ensuring that there is six feet between workers will require most owners to restructure their existing setup.
The best way to make sure everyone is aware of any social distancing changes in the workplace is to print up new floorplans that show what areas will be closed. You may also need to put up signage inside the workplace for clients.
Proud to Help the Cause
Sheer Print Solutions has been proudly assisting the fight against COVID-19 by printing brochures for at-home testing kits. To help meet the massive need for testing, we printed 50,000 brochures in just one weekend!
We're also here to help businesses during and after this crisis. Our New York facility is fully operational and accepting online orders (uploaded files), and we can deliver/dropship any print materials you need. Call us at 212.627.1500 to discuss your print project and learn more about our services.
Stay safe and healthy!
About The Author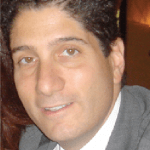 Craig Sheer is the owner of Sheer Print Solutions, located in New York City & Portchester, NY. We are the proven leader for affordable, high-quality Digital and Offset, and Large Format Printing in NYC. Sheer Printing Solutions is your single source for solutions to all your printing, binding, warehousing and fulfillment needs.