Network Printing – Contacting Old Friends
Commercial Printing Services in NYC Through the Generations
We've been in going through our database as of late, and contacting old friends and clients from years gone by. Many of the faces are new, some timeless and entrenched. Everyone contacted was eager to learn more about us, and happy to host a friendly 20 minutes to get reacquainted.
Call now for a quick printing consultation regarding our network printing services in Manhattan at (212) 627-1500
About The Author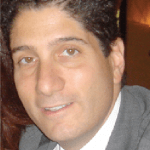 Craig Sheer is the owner of Sheer Print Solutions, located in New York City & Portchester, NY. We are the proven leader for affordable, high-quality Digital and Offset, and Large Format Printing in NYC. Sheer Printing Solutions is your single source for solutions to all your printing, binding, warehousing and fulfillment needs.