For ROI: Print Delivers Results
Go To Professional Printing Services for a Return On Investment
Print is the ideal communications medium and a powerful marketing tool. Because it has been around for so long, print often gets lost in the enthusiasm for newer options, such as online and social media channels. Yet, after all is said and done, print is still the prime communication and promotional vehicle. Why? Because of its unique characteristics: Print is durable, portable, credible, universal, beautiful and works well with other media. Most important, print works.
Print is Effective
Studies show that print not only gets read (a whopping 79% of households read or scan the advertising mail they receive),[1] it also drives both new and repeat business. In fact, 39% of customers try a business for the first time because of direct mail advertising, while 70% of customers renew a business relationship because of a direct mail promotion. [2]
Professional Printing Services Provide a High ROI
A Direct Marketing Association study showed that direct mail advertising gives businesses, on average, a remarkable 13 to 1 return on their investment ("ROI"). The high ROI holds up across all industries. For example, printed catalogs have been shown to provide a 7 to 1 ROI[3] and the lowest cost per lead/order, ahead of inserts, email, and postcards.[4] In fact, a study conducted for the Art Technology Group found that 60% of consumers surveyed make purchases via printed catalogs at least four times each year. [5]
Shoppers Prefer Print
Shoppers across all ages say that print—not digital—sources most influences their store and shopping decisions: 69% of shoppers rely weekly on newspapers, and 67% rely weekly on direct mail for sales and product information. These numbers are even higher among younger, and more digitally savvy, shoppers who also prefer weekly direct mail (92%) and newspapers (91%) as the most significant information channels. [6]
The facts cannot be ignored: Print builds brand identification and powers sales. It's no wonder print media is still the workhorse of successful marketing and advertising campaigns.
[1] United States Postal Service, Household Diary Study
[2] DMA/Pitney Bowes Direct Mail Survey,
[3] DMA, The Power of Direct Marketing,
[4] DMA Response Rate Trends Report, 2010.
[5] Art Technology Group, Cross-Channel Commerce: The Consumer View, 2010.
[6] Nielsen, "The Evolution of Circulars: From print to Digital," Q4, 2011.
About The Author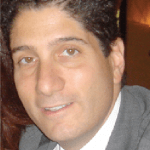 Craig Sheer is the owner of Sheer Print Solutions, located in New York City & Portchester, NY. We are the proven leader for affordable, high-quality Digital and Offset, and Large Format Printing in NYC. Sheer Printing Solutions is your single source for solutions to all your printing, binding, warehousing and fulfillment needs.