Print Estimates with a Smile
Can we provide 24 estimates for one project? Sure we can, and with a smile of course!
Just finished a three day marathon style quote. Time was of the essence on this one.
Our client needed pricing to produce, either, 1,000, 1,500, 2,000 or 5,000 units of either a 200 page, 300 page or 400 page plus cover wire–o book. Easy enough!
Now price it with covers printing 7 colors / 3 colors with text printing either 5 colors / 5colors or, 3 colors / 3 colors. Wow, I hope my math is right!
About The Author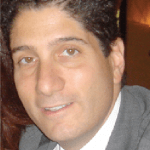 Craig Sheer is the owner of Sheer Print Solutions, located in New York City & Portchester, NY. We are the proven leader for affordable, high-quality Digital and Offset, and Large Format Printing in NYC. Sheer Printing Solutions is your single source for solutions to all your printing, binding, warehousing and fulfillment needs.