Print Services for Subscription-Based Businesses
When You Need It Done Right the First Time Again and Again and Again!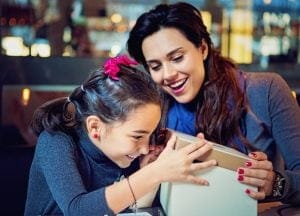 The subscription business model started with magazines and newspapers. It is a model where people pay a monthly fee to have something delivered to their doorstep on a regular basis. Today, this model has expanded way beyond newspapers and magazines. There are hundreds of services that offer monthly deliveries and that list is expanding daily. Subscription business printing has become a widely sought service to meet this need.
The Subscription Business Model is Booming
According to the Harvard Business Review, there were eleven million subscribers to such programs in 2017 and the area of subscription services has been growing at a rate of 200% annually since 2011.
Subscription box services include a wide variety of items including:
Meals
Arts and crafts
Razors
Murder mystery games
Pet toys and treats
Wine and cheese clubs
Homebrew boxes
Coffee Clubs
Educational material
Cigars
Jewelry
This is just a small sampling of what is available. The possibilities keep growing as people come up with new business ideas on practically a weekly basis. The biggest thing all these subscription box programs have in common is their need for quality printed material. No subscription business can exist without having quality print collateral to back them up. This is where subscription business printing comes into the picture.
Why Is Print a Critical Component of the Subscription Business Model?
While a quality, in-demand product is the most important element in any subscription box service, the second most important element is printed support material. This is necessary for both gaining new subscribers and keeping the subscribers you already have. Let's take a closer look at some of the ways you can utilize subscription business printing in this arena.
Branding  - Everyone knows the iconic look of a happy meal box or Domino's pizza box. What about the Blue Apron box sitting in the mailroom of your building's lobby or on your neighbor's front step? All subscription box services need to develop a unique brand and packaging design that talks for them when a spokesman isn't around. This branding information needs to appear everywhere, including packaging, order forms, and correspondence material.
Printed Product Information - Whether it is a set of recipe cards telling subscribers how to put ingredients of a food box together or instructions on making a craft product or clues to a mystery, printed materials are necessary for all subscription boxes.
Foster Relationships - From advertising material to information that gets people interested in what you have to offer, printed materials make a greater, more lasting impact than anything on the internet.
Deepen Relationships - It is necessary to keep current subscribers interested. This may include the variety of products you offer but it also includes giving them things like valuable information on the subject they are interested in. You want to keep these customers returning.
Packaging - Packaging is the greatest form of advertising and you want the people who see this packaging to become interested enough to know what is inside. Curiosity will draw people in, quality will help keep them.
Common Print Products for Subscription Services
Subscription business printing material can include a wide array of products. We are a visual society and the quality of your printed material sends a message to everyone who sees it. The Internet has made printed materials less common, yet it has also made printed materials more impactful. Often, it is the things like packaging and flyers that potential subscribers will see first. You need to make sure all your printed material makes a great and lasting impression. Some areas to consider are:
Packaging
Labels
Information Sheets (ingredients, instructions, inserts, warnings)
Surveys
Promotional Flyers
Booklets (Manuals, Guides)
Your Subscription-based Businesses Print Vendor of Choice
You can't trust your important printing needs to just anyone. You need a printer who understands your needs and can provide you with the kind of quality service you want to provide your customers. Sheer Print Solutions is the vendor of choice for those new as well as established in the subscription-based business arena. Our consistent quality, reliability, and ability to automate processes for print on demand and on deadline make us your best choice. Our experienced staff knows what you need to stand out from the crowd and will give you this at an affordable price. Discover the best in subscription-based printing services with Sheer Print Solutions. You need personalized service and get it with us. Call 212-627-1500 now or Request a Quote today.
About The Author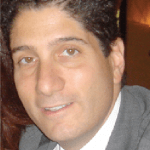 Craig Sheer is the owner of Sheer Print Solutions, located in New York City & Portchester, NY. We are the proven leader for affordable, high-quality Digital and Offset, and Large Format Printing in NYC. Sheer Printing Solutions is your single source for solutions to all your printing, binding, warehousing and fulfillment needs.