Printing for Tradeshow and Convention Exhibitors in New York City
Attending a Tradeshow In New York City? Printing Tradeshow Collateral Locally In NYC Saves Time, Money and Headaches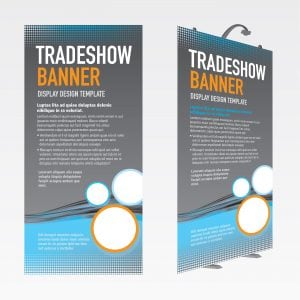 Is your business considering exhibiting at a tradeshow or convention in the New York City region? As an exhibitor, putting forth a great presentation is key and giving potential customers a unique and memorable brand experience is paramount in making sure your company's tradeshow experience is effective and successful. Attending a trade show offers a great opportunity to move your business forward, expose your brand to new prospects, and to interest potential investors.
There's only one chance to make a first impression and you always want to leave your visitors with a lasting impression. Printed materials play an essential role as part of an effective tradeshow exhibit strategy for making both first and ongoing impressions.
If you're coming from out of town and printing local to you, shipping (or worse yet, lugging) reams of flyers and brochures to your tradeshow can be a costly hassle.
Think Global, Print Local
New York City is a major hub for conventions, meetings and other corporate events and as such it's important to have a trade show printing company who can work as an ally creating the print assets you'll need. You'll want a company who's reliable, affordable and who can provide outstanding quality and customer service.If you're exhibiting at a tradeshow or convention in New York, it can be significantly more economical to choose printing services in NYC and have your materials delivered locally to the convention venue or even your hotel. Plus, if you find yourself running short of supplies mid-event your printer is minutes away – not hours or days.
What Type of Print Materials Do I Need for My Tradeshow?
Every tradeshow exhibit is unique and may include a variety of printed materials or promotional gifts. Commonly used products found at trade shows include:
Large-Format Banners
Full Color Backdrop Banners
Table Top Displays
Freestanding Banners
Color Or Black & White Handouts
Trade Show Flyers
Trade Show Booklets/Catalogs
Trade Show Posters
Product Sell Sheets
Technical Specifications
Order Forms
Trade Show Mailers
Trade Show Brochures
Trade Show Postcards
Promotional Gifts
NYC Conventions: Printing With Confidence
Sheer Print Solutions has been a New York institution for more than thirty years. We've worked with all the major convention venues and hotels in New York City some of which include The Jacob K. Javits Convention Center, The Metropolitan Pavilion, Pier 94, The Hilton, The Marriot Marquis, Sheraton New York Hotel & Towers and The Roseland Ballroom. We've worked with companies and industries from around the globe all coming to New York to make their mark.
Whether you're looking for trade show brochures, trade show banners, trade show promotional gifts, trade show sell sheets, or any other type of trade show collateral, Sheer Print Solutions has the experience and reliability to deliver the highest quality trade show printing affordably and on time.
Contact us today at 212-627-1500 to find all types of trade show printing for your upcoming trade show. Have Sheer Print Solutions handle it and have your tradeshow print collateral waiting when you arrive!
About The Author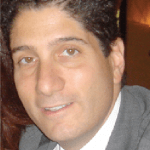 Craig Sheer is the owner of Sheer Print Solutions, located in New York City & Portchester, NY. We are the proven leader for affordable, high-quality Digital and Offset, and Large Format Printing in NYC. Sheer Printing Solutions is your single source for solutions to all your printing, binding, warehousing and fulfillment needs.