Problem Solvers By Design
"In a world where nothing goes perfectly", the willingness to see a problem through, to the end solution, is the difference between success and failure.
Sheer Print Solutions represents a unique combination of technical expertise, personalized customer service, and corporate understanding, that illustrates to our clients they are working with true professionals in their field.
Our latest example we can shed light on is a project quoted for one of NYC "A" list ad agencies. Being priced was a Postcard Guidebook Multi Unit Kit. 20,000 units. This kit would contain: 2- Intro and Closing page post cards, 40-Photo post cards, 13-divider pages and a folded map. All items would nest into a custom make outer jacket, shrink-wrap and mail.
The problem: All papers requested were very expensive premium papers that accounted for 60% of the projects cost. Sheer Print Solutions, it's sales & production team met on the matter and was able to save the client's budget and pitched product by recommending more affordable choices, while preserving the initial feel and look of the project.
A full production model comp was produced, presented and approved. Total savings to the client: $33,150.
We are a place where professionals come to produce the projects they have envisioned. Our commitment to quality, budget guidelines and costumer service our only a few of the reasons you should consider pricing your next project with us.
Please give us a call to discuss your next hi exposure project and we'll make all the steps involved producing an exceptional project very easy.
About The Author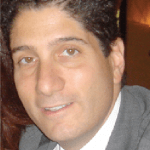 Craig Sheer is the owner of Sheer Print Solutions, located in New York City & Portchester, NY. We are the proven leader for affordable, high-quality Digital and Offset, and Large Format Printing in NYC. Sheer Printing Solutions is your single source for solutions to all your printing, binding, warehousing and fulfillment needs.