Promotional Products Make for Lasting Impressions
Branded promotional items are a great way to get your brand and name in front of potential customers as well as current ones. Branded promotional items should be integrated into your marketing and advertising strategy, as there are many benefits they can provide over other traditional advertising vehicles.
Customers are Drawn to Promotional Pieces
No matter what type of promotional item you select, customers will be attracted to them. Most people are used to "free" offers in exchange for providing their information, so giving them truly free items with no strings attached is all the better for making an impression.
Branded promotional items are perfect for your sales force to hand out and are an instant draw to tradeshow booths. Let's face it, while many customers go to trade shows to get more information; they also go for the free swag. Having a product that catches their attention will be a draw for other referrals throughout the tradeshow.
Practical Promotional Gifts Will Remain With Your Customer Longer
Paper, email and print advertising are all important parts of a marketing campaign, but more practical branded promotional items will have a lot longer shelf life than most of these items. Other types of advertising will eventually be tossed out or deleted, but branded promotional items that your customers can use or have on their desk will help to keep your name and brand in their mind on a regular basis.
They are Less Expensive Than Many Other Forms of Advertising
Large advertising campaigns are usually more costly and more importantly, will require multiple touchpoints to target your buyer effectively. A promotional product will last much longer and will not require multiple distributions to keep the idea and information fresh in the customer's mind.
Make a Promotional Piece They Can Use
Whether it is coffee mugs, tote bags, or flash drives, make sure your branded promotional items are of value to the customer in some way. This idea of being valuable will be linked with your company name in the eyes of the buyer.
Promotional Products Create Brand Awareness
Customers are more likely to remember the name and logo of a company from whom they've received a promotional piece from. Repeated exposure to the advertising on the item will help to keep your business and name in the memory of the customer. The repeated exposure will also help your customer to recognize your logo or name when they see it again, such as through a follow-up marketing piece.
Makes Customers More Likely to Buy Promotional Products
With the constant name and logo reminder, the promotional piece provides for a client, your company name will be on the top of their list when it comes time to purchase a product or service that you may offer. Studies have estimated that over 30% of buyers will buy from a company that they have received a promotional piece from.
Wide Variety of Choice are Available
New technology in printing processes allows for a wide array of promotional products. You have the ability to put your name, logo, or both on most any item you can think of for distribution. This variety will also help you to be able to coordinate your promotional piece with either the product or service you provide or an actual campaign that you are running. While there are may items to choose from, some of the most popular items include:
T-Shirts
Tote Bags
Golf Balls
Mugs
Calendars
Flash Drives
Pens
Outerwear
No matter what the focus of your company or your marketing campaign, there is a promotional printed item that is best for you. If you are looking for a printer who can produce high-quality promotional pieces fast, Contact Sheer Print Solutions today for a quote or fill out the online quote form.
About The Author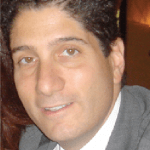 Craig Sheer is the owner of Sheer Print Solutions, located in New York City & Portchester, NY. We are the proven leader for affordable, high-quality Digital and Offset, and Large Format Printing in NYC. Sheer Printing Solutions is your single source for solutions to all your printing, binding, warehousing and fulfillment needs.