Rush Printing: 6 Things to Consider for Rush Printing Fees
At Sheer Print Solutions, we like making our customers happy. When faced with a last minute project or an imminent deadline, the stakes are high and stress levels spike potentially saddling our customers with unhappy customers of their own, not to mention their unhappy coworkers and bosses! Not all rush printing jobs can be avoided, but we've gathered several tips that can reduce the likelihood of this happening. Here are some things you can do to see your printing needs are met on a schedule that doesn't leave you scrambling to get things in place at the last minute.
1. What is Murphy's Law?
According to Murphy's Law, if something can go wrong it will. While this isn't always the case it is important to consider what can possibly go wrong and add in extra time in for the unexpected. For example, the designer might take longer or some detail might take longer to finalize. The more lead time you allow yourself the better prepared you'll be.
2. How long will shipping take for Rush Printing?
If shipping is involved, shipping takes time. International shipping takes longer and can involve dealing with customs. Also, if your products are being shipped during a time of year when the weather is bound to be bad, add even more time for shipping. By factoring in enough time for delivery, you can avoid that large cost of overnight delivery. This can sometimes cost as much as, if not more than, the rush printing order itself.
3. Can you get special features with same-day printing?
If you are looking for an item that will require special finishing or other custom elements, it is going to take more time than a straightforward print job. Convey all your specifications in detail and up front and request explicit timelines to avoid last minute delays.
4. How long does rush printing take?
Talk to Your Print Vendor
As soon as you are aware of your need for printing services, contact your print vendor to discuss your project. Printers are the best judges of how much time is required to accomplish what you are seeking. By getting an accurate time estimate from the beginning you will find yourself avoiding the rush printing stress.
5. How early should you contact the print shop?
Your order may not be ready to print right now, but if you know you will need it by a certain date, give your printer the heads up now. This will give your printer a chance to schedule you in and secure the necessary resources to be ready when you submit your order. Keep your printer informed of any delays on your side so they can accommodate you as best they can.
6. Prioritize Planning for Printing
From the moment you know you'll need something to be printed, make planning your top priority. Even if you are not completely sure of quantity, you can set the design process in motion, talk with a printer about details and options, and check into delivery schedules. Sometimes last-minute projects are unavoidable but poor planning is at the root of most rush printing jobs.
What if a Rush Job Just Can't Be Avoided?
If you do end up needing a rush printing job, understand that the printer will do everything possible to get things done for you on time. Extra staff may need to be called in. Supplies may need to be drop-shipped. Overtime hours might be incurred. If they have to charge extra, it's because the cost of getting everything done quickly and at the highest standards requires it.
Rush Job or No Rush Job… Contact Sheer Print Solutions
To find out how we can help you on your next printing project, contact Sheer Print Solutions today at 212-627-1500 and talk to one of our knowledgeable staff members. Read more on our page about the digital printing process offered at Sheer Print Solutions. Our goal is to see you meet your printing needs on time and on budget. Life is full of stress; don't let printing add to it!
About The Author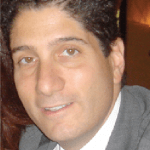 Craig Sheer is the owner of Sheer Print Solutions, located in New York City & Portchester, NY. We are the proven leader for affordable, high-quality Digital and Offset, and Large Format Printing in NYC. Sheer Printing Solutions is your single source for solutions to all your printing, binding, warehousing and fulfillment needs.