Sheer Print Provides Collateral for Major World Bank
We closed the year strong with several projects in the works, last week of December. Several of these projects were custom folders and desk calendars for a brand new client, a major world bank. Our hands on approach and affordable prototyping service complete with cad layout and template creation assured proper graphic placement by the creative team and perfect fit and finish. Projects were delivered when promised and exceeded the client's expectations.
About The Author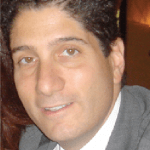 Craig Sheer is the owner of Sheer Print Solutions, located in New York City & Portchester, NY. We are the proven leader for affordable, high-quality Digital and Offset, and Large Format Printing in NYC. Sheer Printing Solutions is your single source for solutions to all your printing, binding, warehousing and fulfillment needs.