Short Run Printing of Booklets, Manuals and Books Is Affordable and Fast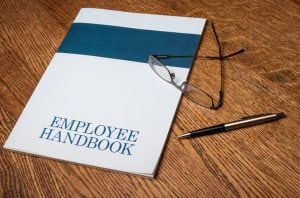 Not too long ago the idea of printing a book involved large print runs and in turn, considerable expense. With advancement in print technologies and the rise of higher quality digital print services, small runs of booklets, manuals and books are now a possibility.
No longer do you need to rely on a publisher or high-volume printing company with a several week turnaround to get your book published. Digital short-run printing services are excellent for those who are looking to self-publish, companies creating their annual reports, and small business that may need training manuals or HR booklets.
Whatever your custom book printing need, short run digital solutions can solve your problem. Short-run printing is:
Affordable
In the traditional publishing world, book printing requires large offset presses at considerable expense. Printing reports, manuals or books required multiple plate changes, a significant amount of paper stock to set up the job and color correct, and typically a minimum of several weeks in lead time to be slotted into the press schedule. Customers were typically advised to avoid short-run printing as they would result in a significantly higher per-unit price by the time all costs were included.
With digital printing, much of the setup is gone. Unlike conventional offset presses, digital machines usually only require a handful of sheets to color correct before the run can begin. Also, the books can be printed as complete sets in their entirety. This reduces not only the cost of plates but the cost of labor for the necessary plate changes.
Fast
With short-run printing services, lead-times for custom books no longer take weeks but instead can be turned around in days. Not only will you save in actual printing time, but proofing time as well. With a digital press, you can quickly have a fully printed sample to check color, cross-over, etc. This will save you and the operator a considerable amount of time versus traditional press proofing that would require the printer to meet with the customer after each signature was prepped. This traditional type of proofing can take sometimes take many days to complete.
On-Demand Printing
With the ability to quickly turn around small quantities of product, you can print your custom books on-demand instead of having to print large quantities (to lower the per-unit cost) and inventory them. On-demand printing will help reduce the amount of waste, storage space, and cost of warehousing. Additionally, you will be able to make changes to the book as needed with each small run without having to discard inventory or create print addendums/inserts.
Flexible
Short-run printing also offers you flexibility. Changes can be made much more easily after proofing as it only involves submitting a new digital file, as opposed to processing additional plates and performing multiple set ups.
Also, the digital process allows for customization in some situations as well. If you have a book that requires different covers, such as manuals with similar content but different division names, it is easier to accommodate.
What Types of Custom Books is Digital Printing Ideal For?
While digital printing can be used on any custom book, common uses of the digital printing include:
Training Manuals - Manuals can be printed on-demand for orientation meetings and training sessions.
Price Lists - Digital printing gives you the opportunity to print customized price list for retail and wholesale customers.
Self-Published Books - Fulfill your dream of a publishing a book without having to wait for it to be picked up by a publishing firm.
Small Catalogs - Cheap short run printing can produce high-quality catalog photos for small catalog runs.
Patient Guides - Print patient follow-up guides as needed without having to maintain too much inventory.
Annual Reports - Create eye-catching annual reports for stockholder meetings.
Programs - Whether for a commencement or a play, cheap short run printing allows you to get your programs turned around quickly in time for your event.
If you have a custom booklet, manual or book you need printed, digital printing may be a quality, cost-effective option. For a printer who can produce high quality digitally printed books with a fast turn-around, contact Sheer Print Solutions today. Read more on our page about the digital printing process offered at Sheer Print Solutions. Call 212-627-1500 or complete the online quote request form.
About The Author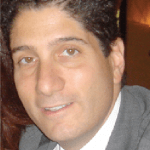 Craig Sheer is the owner of Sheer Print Solutions, located in New York City & Portchester, NY. We are the proven leader for affordable, high-quality Digital and Offset, and Large Format Printing in NYC. Sheer Printing Solutions is your single source for solutions to all your printing, binding, warehousing and fulfillment needs.