The Importance of Abrasion Resistance in Printed Materials
Abrasion is something that printers take very seriously. Abrasion diminishes the quality of the finished product, and it can make labels and barcodes illegible. To avoid these issues and prevent abrasion, printers choose their materials with great care. They check abrasion test results from organizations like the International Electrotechnical Commission and Underwriters Laboratories, and they perform tests of their own.
In this article, we will look at the problems abrasion in printed materials can cause, we will cover the tests that are used to measure abrasion, and we will discuss the steps printers can take to maintain quality and increase client satisfaction.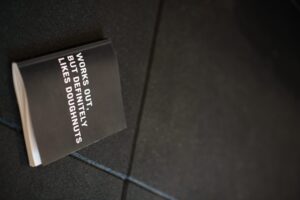 What Is Abrasion Resistance?
Abrasion resistance is a measurement of how well a substance can withstand the wear caused by friction. A material with high abrasion resistance is able to maintain its original structure and appearance after prolonged rubbing or wear, but most of the paper, vinyl and plastic used in commercial printing is not naturally abrasion resistant.
These materials may be made more abrasion resistant with coatings or treatments, but they will never withstand wear as well as more robust substances.
Why Is Abrasion Resistance Important in Printed Materials?
Abrasion has always been important in the printing industry. The earliest writing paper had to be able to withstand erasers, and today's paperboard and packaging materials must be capable of dealing with the sliding and rough treatment they will be exposed to during shipping and handling.
Minimizing abrasion is especially important when printed materials provide important information about food, medical devices or pharmaceutical products. Abrasion in printed materials usually occurs during storage and transport.
Common Causes of Abrasion in Printed Materials
Abrasion in printed materials is caused by either poor ink adhesion or the rubbing and scuffing that occurs after printing. Both of these problems reduce the legibility of printed materials. Common causes of abrasion include:
Dirt particles rubbing on printed materials.
Abrasion between sheets of printed materials.
Printed materials sliding on flat surfaces like tables.
Printed materials coming into contact with printer components.
Powerful magnets that are sometimes used to display printed materials.
Exposure to extreme temperatures or high humidity.
Different Types of Abrasion Resistance Tests
To maintain quality in printed materials, tests are run to measure adhesion and abrasion properties. Ink adhesion tests verify that the bond between the ink and printed material is strong enough.
One of the simplest ink adhesion tests is performed by placing adhesive tape on a printed item and then quickly removing it. If the tape lifts the ink, the bond is not very strong.
Rub tests are run to find out how well a printed item can withstand prolonged rubbing or scuffing. These tests are run in dry and wet conditions, and they are sometimes performed using food, beverages, detergents, or other products. Printed labels are placed on cartons of products when they are shipped, so it is important to know whether a spill or leak could cause abrasion.
Here is more about rub tests and other types of abrasion resistant tests:
Rub Tests
Rub resistance tests are designed to replicate the kind of rubbing, scuffing and smudging that a printed item will be exposed to during packaging, transportation, distribution and use.
The goal of the test is to identify printing materials that will still be legible to the end user even if they are mishandled, so rub tests should be performed in real working environments. If products are stored in refrigerated warehouses and transported on refrigerated trucks, the rub tests performed on their labels should be conducted in cold environments.
The equipment used to conduct rub tests holds two pieces of printed material in the same plane. These pieces of material are then rubbed against each other at a constant speed and under constant pressure. This test measures how well ink withstands rubbing and how much color is transferred to uncolored areas. Color transfer is a very important consideration for food and medical device labels.
Abrasion Tests
Abrasion tests are run to determine how printed materials will fare if they are exposed to more vigorous rubbing, scraping and scuffing. Instead of rubbing printed materials against other printed materials, abrasion tests rub printed materials against abrasive wheels.
The material being tested is usually mounted on a rotating turntable, and the abrasive wheels are brought down on it at various pressures.
The severity of the test can be modified by using more abrasive wheels and applying them under greater loads.
Scratch Testers
Scratch testers are essential tools used in the printing industry to ensure the durability and quality of printed materials. These testers, resembling record players, employ a turntable where the printed material under examination is placed. A weighted needle is then carefully run across the surface, simulating the potential scratching that the material may encounter in its lifecycle.
By subjecting the coating applied to the printed item to this scratch test, printers can verify its strength and resistance to scratches, ensuring that the final product meets the highest standards of excellence.
This rigorous testing process guarantees that the printed materials maintain their integrity, even in demanding environments, and provides peace of mind to both manufacturers and end-users.
Cross-Hatch Testing
Cross-hatch testing is conducted to evaluate ink adhesion. Adhesive tape is used to measure adhesion, but a machine is used to cut a lattice pattern into a printed item before the tape is applied.
When tape is placed on top of the lattice cuts, a squeegee is used to ensure that the contact with the ink is good. The tape is then left in place for about three minutes before it is removed.
How to Measure Abrasion Resistance
To ensure that the abrasion, rubbing and adhesion tests they run are effective, printers rely on benchmarks and standards from leading testing organizations and laboratories. Some of the most respected and commonly cited standards are:
Factors Affecting Abrasion Resistance
Laboratory tests that are designed to measure abrasion resistance only produce worthwhile results when factors that could affect the outcome of the tests are considered.
These factors include the environment in which the test is conducted and how accurately it reflects the environments that printed materials will be placed in and the amount of rubbing and scuffing they will be exposed to.
Materials With High Abrasion Resistance
Some of the latest printing materials have impressive abrasion resistance properties. Teslin is a form of synthetic paper that is more abrasion-resistant than polypropylene or vinyl.
This printable plastic is made up of a polyolefin-silica matrix that absorbs ink and toner and makes them part of its structure. This makes Teslin virtually impervious to scrapes and scratches.
However, materials like Teslin are more expensive than traditional printing materials. The expense may be worthwhile if the information being printed is crucial.
Techniques to Improve Abrasion Resistance in Printed Materials
The most common technique used to improve the abrasion resistance of a material is applying some sort of protective coating. Common polymer surface coatings like silicone, polyurethane and PVC can interfere with the bond between the ink and the printed material, so they are usually applied after printing rather than before.
Applications of Abrasion-resistant Printed Materials
Printed materials that can withstand prolonged scraping, rubbing and scuffing are far more expensive to produce, which means the market for them is limited.
Coated barcodes may be placed on shipping containers, and extremely durable labels may be attached to medical devices and other important pieces of equipment, but most print clients are satisfied with the abrasion resistance of standard materials.
Custom Design Printing Services in New York City
When it comes to producing abrasion-resistant printed materials, partnering with a reputable printing company is essential. Sheer Print Solutions, a leading provider of custom design printing services in New York City, offers a range of solutions to meet diverse printing needs. With our expertise and state-of-the-art printing technology, Sheer Print Solutions can create visually stunning and durable printed materials that withstand abrasion.
Our team of skilled professionals understands the importance of selecting the right materials, coatings, and printing techniques to enhance the abrasion resistance of the final product. By utilizing advanced printing technologies and high-quality materials, Sheer Print Solutions ensures that our printed materials can withstand the challenges of everyday use and maintain their visual appeal over time.
Turn to the Experts at Sheer Print Solutions
If you are concerned about what abrasion could do to your printed materials, you should turn to the experts at Sheer Print Solutions. We have been exceeding expectations since 1970, and we offer offset and digital services for long and short runs.
Our first clients were record labels that needed durable and high-quality film, so we know all about the importance of abrasion resistance. If you want to learn more about the ways Sheer Print Solutions could help your business, you can call (212) 627-1500 to ask us a question. You can also use our online form to request a quote.
About The Author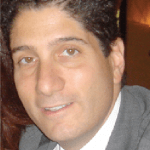 Craig Sheer is the owner of Sheer Print Solutions, located in New York City & Portchester, NY. We are the proven leader for affordable, high-quality Digital and Offset, and Large Format Printing in NYC. Sheer Printing Solutions is your single source for solutions to all your printing, binding, warehousing and fulfillment needs.