Wide Format Printing in NYC – For When Size Matters
Wide format printing, also called large format printing, is used to print large dimension print products where the medium that won't fit in standard printing machines. Since the equipment available at different print vendors varies, the actual product size that falls into this category also varies. This process involves various materials including paper, vinyl, mesh and more. Wide format printing often includes things like window signs, stand-alone signs, long banners, large posters, wide charts and various types of informational products. If you're looking to grab attention from a distance, large format printing is worth considering.
How Wide Format Printing is Accomplished
With wide format printing, the material to be printed is fed through the printer feed and an array of nozzles spray specialized inks with UV protection properties directly onto the material. With this method, the colors are bright and withstand outdoor lighting better than traditional ink. This is important because many large format items are intended to be used outdoors.
Uses For Wide Format Printing
Common uses for large format printing include:
Indoor/Outdoor Banners - These can be for indoor shows such as trade shows or events where a banner needs to be displayed. Outdoor banners are used at company events, concerts, reunions and grand openings.
Step and Repeats - This is a large backdrop with logos or a design printed in a repeating pattern. You often see these behind people on red carpets at award shows, photo shoots, or press events. Any event that you want your logo or other symbols as a backdrop in photos is an excellent candidate.
Mesh Banners - These banners allow both wind and sound to pass through them making them ideal for such things as outdoor concerts, family reunions, sporting events and other outdoor events.
Adhesive Wall Coverings - These are often seen in places like doctor and dentist offices to decorate the waiting room. In homes, it has become a trend to have a mural on one wall. An adhesive wall covering can accomplish that look quickly and less expensively than having someone paint the wall.
Static Window Clings - From sales events to grand openings and announcements of upcoming special programs at a store, church or other business, you can find window clings that announce the event. These are used because they are easy to apply and remove, and they are reusable.
Event Signage - Trade shows, craft events, job fairs, and a multitude of other events all need signs to help booths stand out. They help people find what they are looking for and can be used for any type of messaging or promotions.
Posters - Nothing captures the attention of those passing by quite the way a large poster does. Movie theaters, stores, events, open houses, and many other places utilize posters. They are excellent as teaching tools in schools and business seminars.
Trust a Professional for Your Wide-format Printing Needs
Sometimes size does matter and when you're thinking big in terms of large format print, you want the finished product to be high quality, durable and done right. It takes a special kind of printer to accomplish this and not every print vendor is able to create a finished product that will put you in the best light. Give Sheer Print Solutions a call at 212-627-1500 now to discuss your wide format print project. Our experience and reliability will have your job finished by your deadline at an affordable price. Contact us today!
About The Author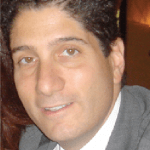 Craig Sheer is the owner of Sheer Print Solutions, located in New York City & Portchester, NY. We are the proven leader for affordable, high-quality Digital and Offset, and Large Format Printing in NYC. Sheer Printing Solutions is your single source for solutions to all your printing, binding, warehousing and fulfillment needs.