Advantages of Using POP Signs for Your Marketing
Point-of-purchase (POP) signs are marketing tools designed to increase consumer interest by drawing attention to an organization's products, services and promos. They are typically found in a location where purchase decisions are made and placed next to what is being promoted.  POP signage is also very effective for what it does: Getting merchandise noticed and sold. So, what's the key to getting a piece of the POP material pie for your business? Sheer Point Solutions in NYC can help you with that, and we're also here to tell you about the advantages of using POP Signs for your marketing strategy.


Are Point of Purchase Displays Effective?
Yes, Point of Purchase displays are one of the most effective marketing tools around. In fact, studies performed by Brigham Young University found that POP displays with signs perform better than those that don't have them by 20 percent. The BYU researchers also found that merchandise that wasn't not marked down sold better than sale and clearance-priced merchandise if the non-discounted goods had POP signage.
The reason behind this is that POP displays and signs draw customer's eyes to merchandise, even when the merchandise is located among those that are similar. And, when items are noticed, customers tend to snatch them up. Those facts are astounding, which is why getting a professional and reliable POP sign supplier for your organization is critical.
Is Marketing by POP Expensive?
No, because signs are one of the least expensive types of advertising there is. Additionally, you can establish an excellent return on investment (ROI) without supplying too much expense or effort. To serve you, the professional graphic designers at Sheer Point Solutions construct eye-catching POP designs that fit your budget perfectly while still catering to your brand.
Sheet Print's digital printing services in NYC are affordable, and we get your products back to you lickety-split! We're confident our bold creations will be your "silent salesman" and generate just the right amount of buzz you need for your products and services.
Where is POP Material Found?
From grocery stores to trade shows, POP material is found in many places. Even if you didn't know what it was beforehand, you have probably been introduced at some point to point of purchase marketing. Without a doubt, it's one of the most brilliant strategies that companies use to get customers to find and buy more of something.
Take BOGO deals on chocolate packs of chocolate bars, for instance. POP signs announce what a good deal they are in such a visual and irresistible way. As the consumer, you almost feel like a heel if you can't find extra room in your cart for those delicious packs of chocolate bars, especially around Halloween. This sweet example is a conventional approach to using POP marketing to generate sales. The value is in the discounted price and the irresistible, siren song of chocolate to people who clamor for it.
Most chocolate bar sales benefit from firmly established brands, so low price and good marketing approaches will translate to plenty of impulse buys. Not so for those brands that haven't got a foothold among consumers yet. To be effective, point of purchase marketing for them has to be more aggressive, bolder or a combination of the two.
Today, Brands are Changing Tactics
The terms POP display and POP signs refer to marketing material that is located close to the merchandise it is promoting. Today, however, impactful COVID-19 signage can be used to call attention to the safety measures that keep your customers safe from the virus. Brands are also meeting the movement by changing their tactics to incorporate more appropriate and relevant content. After the pandemic, this is more important than ever.
Perhaps you've seen Coca Cola's massive sign on Times Square in NYC displaying the message, "Staying Apart is the best way to stay united." Or, noticed how General Mills has been has been promoting its Betty Crocker lines to promote the increased popularity of baking during the crisis.
Advertising the right message can mean a banner year for NYC businesses, many of which are emerging from stay-at-home edicts.  POP displays and other types of signage are an excellent way to change sales marketing tactics of your business and up your game.
Ways to Get Maximum Effect with Pop Up Signage
Know your audience
Make your message easy to understand
Be direct and get straight to the point
Make signs clear, legible and easy to read
Make sure POP is in a visible place that's easily accessed
Remember, there are different types of signs for different uses
Launch Your POP Signs Now
Sheer Print Solutions is the premier company in NYC & Manhattan for creating signage that keeps people safe while also bringing your business to the forefront. We specialize in providing eye-catching signage that incorporates the specific elements of your mission, brand, and facilities. Call us at 212.627.150 to find out about the POP material that works best for you. Or read more on our page about promotional products.
About The Author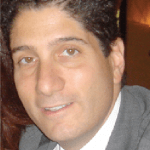 Craig Sheer is the owner of Sheer Print Solutions, located in New York City & Portchester, NY. We are the proven leader for affordable, high-quality Digital and Offset, and Large Format Printing in NYC. Sheer Printing Solutions is your single source for solutions to all your printing, binding, warehousing and fulfillment needs.