How to Choose a Commercial Print Service
As one of the oldest industries in the world, commercial printing has been around for centuries. However, not all companies are created equally. The commercial printing company you choose will have a significant impact on the project as well as your brand image. As a result, it's vital to choose the right printing service for your project and your budget. While most printing companies can produce ink on a paper, your commercial printing service should provide you with true intrinsic value.
How to Determine the Value of a Commercial Printing Service?
In any case, it is vital you choose quality commercial printing services that put value over producing your materials on time. In order to determine the value, ask yourself the following questions about your current commercial printing service or any potential service:
Can I continually depend on my commercial printing service to meet deadlines and deliveries as scheduled?
Are they responsive to my needs?
Do they return my calls and emails promptly?
Does my commercial printing service make suggestions to reduce the cost or improve the quality of my work?
Does the service simplify transferring files, tracking job progress, and reviewing proofs? How do they simplify these processes?
Different Printing Services
In addition to the value, quality commercial printing services should offer multiple types and variations of printing options. Some of the most common options are:
Digital Printing
Digital printing is a commercial printing service where the file is sent directly from a computer to a toner-based digital copier or press. The costs of setting up a digital printing services are relatively low, which makes it the most cost effective option for low run printing such as 200 post cards, flyers, or even more complex documents. Many quality commercial printing services even have special high-end digital printers that are used exclusively for printing large signs, such as vinyl banners and large posters. Digital commercial printing services are also ideal when you need speed. However, the problem with digital printing is that it doesn't give the overwhelming "professional" look in comparison to more high-quality commercial offset printing services. Even so, as digital printing equipment improves, so does the output.
Offset Lithography Printing
When it comes to commercial printing services, offset lithography printing is the most widely used. Offset printing is where the ink is offset or transferred from plates made of metal to a rubber cylinder and finally onto the paper. This type of printing meets the high quality needs and demands of the commercial printing industry. Offset lithography printing is used in a wide variety of projects such as:
Glossy post-cards
High-end business cards
Glossy brochures
Stationary
Catalogs
Offset lithography printing produces attractive materials with rich details and high-quality color. Anytime the project will exceed 200 copies, offset printing will typically result in a lower unit cost. However, this type of printing does typically require more time because of the time needed for manufacturing the plates as well as the required time for the ink to dry before the product is cut and finished. Because of the setup and costs involved in offset lithographic commercial printing services, it's typically not offered in smaller quantities.
Sheet-Fed or Web-Fed Offset Printing
In most instances, presses for offset printing are either fed through the printer with rolls of paper (web-fed) or fed with individual sheets (sheet-fed). You will usually find web-fed presses being used as the most economic choice for large orders of commercial printing, such as newspaper printing, books, catalogs, magazines and other orders exceeding 20,000 copies. On the other hand, sheet-fed presses are more ideal for low to medium production runs of the typical commercial marketing copy.
Factors to Consider When Choosing a Commercial Printing Service
When you choose a commercial print service, it's vital you have an understanding of the task at hand. Some of the most common deciding factors for choosing one type of printing over the other are:
What is the most important factor for this print campaign, such as quality, speed, etc.?
Do you have any looming deadlines that must be met?
Do the recipients have any type of quality expectations you must consider?
What is the total size of the campaign?
Will the quality of the material have an impact on the image of your brand?
Do you need any special printing services for the project?
Sheer Print Solutions reputation, experience and reliability makes choosing a commercial printer in New York City easy. With over 30 years in the industry, Sheer Print Solutions offers the fast quality printing at an affordable price. Regardless of your printing needs, trust the experts at Sheer Print to meet your needs and handle any job. Contact Sheer Print Solutions today for a consultation.
About The Author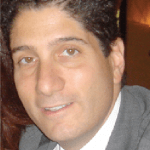 Craig Sheer is the owner of Sheer Print Solutions, located in New York City & Portchester, NY. We are the proven leader for affordable, high-quality Digital and Offset, and Large Format Printing in NYC. Sheer Printing Solutions is your single source for solutions to all your printing, binding, warehousing and fulfillment needs.