Subscription Printing for the Meal Kit Delivery Industry
Hardly a day goes by that you don't see an advertisement for prepared meal kits touting delicious healthy meals delivered to your table. Often the service is monthly and it extends beyond everyday meals to include some organic foods or accommodations for those on special diets. Blue Apron, one of the biggest players in the market, advertises that subscribers can look forward to a different meal every day for a year.
In 2007, the first meal kit service was launched. By 2017, the number of services exceeded 170. It is estimated that by 2021, the annual revenue earned from these services will exceed sixty billion dollars. That translates into an average annual increase of thirty-eight percent. Much of this revenue will be made by the big players in the meal kit delivery industry such as Blue Apron, PeaPod and Fresh Direct. Amazon has even gotten on board. If you want to compete with the big players in the meal kit delivery industry, you'll need to be at the top of your game and make every effort to put your best foot forward. One way you can help ensure you're noticed is by taking advantage of Sheer Print Solutions' meal kit print services.
How Meal Kit Printing Services Fit In
There are numerous items that require printing in the meal kit delivery industry besides the obvious advertising. Some things in meal kit printing that need particular attention include:
Inner packaging – Packaging for Individual items packed with each meal offers an opportunity for logo and brand visibility. Brand recognition is a key factor in building a reputation and encouraging loyalty.
Outer packaging - Outer packaging gives you a chance to present your brand and messaging. This creates recognition and fosters loyalty giving you the chance to be the "go-to" brand for hungry consumers.
Recipe cards - Creating high-quality recipe cards to be packed with each meal kit make it possible for recipients to share with friends and family, building an ever-widening following.
Labels - Labels are critical and they're required for health and ingredient listing requirements. Labels put your brand up front and in consumer minds.
Inserts – Inserts such as flyers, ads, coupons and other promotions help create further engagement with your customers.
Menus - Menus are an essential part of any meal service. Make yours stand out with quality images and print
Special Mailings - Part of advertising may include special mailings to announce new products or make suggestions for upcoming holidays. You want these mailings opened, read and remembered.
Office material - Normal internal office products such as letterheads, business cards and even office gifts to present to potential partners can all be made better with quality printing.
What You Need from a Commercial Print Vendor
In order to stand out from the competition, you need to look your very best. You need a printer that demands high quality in every piece or every job. You also need a print vendor who can deliver on time every time. Your reputation is dependent upon the quality and reliability your print vendor delivers and you need confidence they have you covered. Maintaining a reputation as the best requires that you only put your trust in the best.
Sheer Print Solutions Has You Covered
Sheer Print Solutions has been working with meal kit manufacturers since the first pioneers came on the scene. We have proven our dependability, skill and quality results in meal kit printing over the years. At Sheer Print Solutions, we understand the importance of having the highest quality print assets delivered on time at competitive prices. Discover the best in subscription-based printing services with Sheer Print Solutions. Request a quote or call us at 212-627-1500 and let us prove to you how we can help you build your brand and your hungry fan-base in this growing industry.
About The Author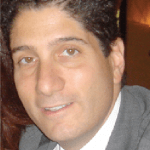 Craig Sheer is the owner of Sheer Print Solutions, located in New York City & Portchester, NY. We are the proven leader for affordable, high-quality Digital and Offset, and Large Format Printing in NYC. Sheer Printing Solutions is your single source for solutions to all your printing, binding, warehousing and fulfillment needs.